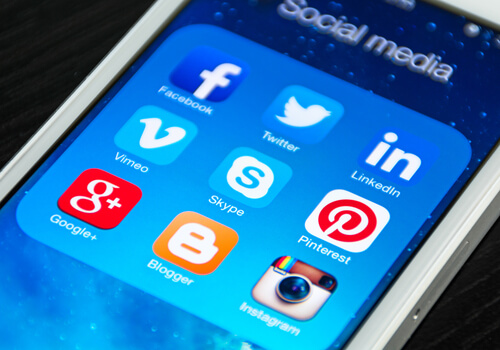 Given the exceptional growth of social channels today, the leading brands are completely transforming their traditional marketing strategies. Everybody is striving to become a customer company by being present wherever their customers are – which is everywhere on the internet.
Millions of conversations happen in social media and public communities, and customers heavily rely on mobile devices. Hence, it is crucial that you be there when your customers are talking about your products. "Listen" and join the conversation. You are expected to publish content that is relevant and engaging, and promote that content using insights from across your business.
Here is how you should be doing it
Be alert – Listen to your customers on every channel – Customers are everywhere. Hence, your brand presence has to be felt across the social media channels. Create your brand presence through series of conversations. Learn and follow your customers.
Engage them through discussions focused about your brand.When we say "follow-up with your customers" we do not mean frequent updates on your brand handles and profiles. Stay alert and look for news, social media communities, and other social media channels where your brand is mentioned or making news. By just following your customers, you get a fair idea of their opinions and expectations about your brand. And then, plan on how you can reflect these views in your marketing campaigns.
This will help you determine who is interested in your brand and spot the influencers who can echo your message. You can begin with investing in a database of your niche audience. For example, if you determine that your brand is popular among a certain age group, profession, or location, then you can create your ideal customer profile and target that specific audience using a customized database.A better option is to find a database service provider like Span Global Services which will help you "listen" to every conversation about your brands online, engage with the customers, and respond to their questions and comments in real-time.
We will be at Dreamforce 2014, which gives us more opportunities to meet industry leaders face-to-face, get great ideas, hands-on-demos with new technologies, and to learn tips and tricks directly from the experts on how to accelerate our mission. You can meet us during your visit to Dreamforce 2014 from 13th to 16th October. REGISTER here, and we will follow-up on further details.
Author - Edward George
One of the most charismatic leaders at Span Global Services, Edward assists strategic planning initiatives that help to promote an overall brand image of excellence. George is also a renowned B2B brand evangelist and blog writer. Backed with 15 years of client management expertise, George currently helps businesses achieve success through data-driven digital techniques. He ardently follows the lead by example principle and helps to maximize business performance of the organization and its clients.