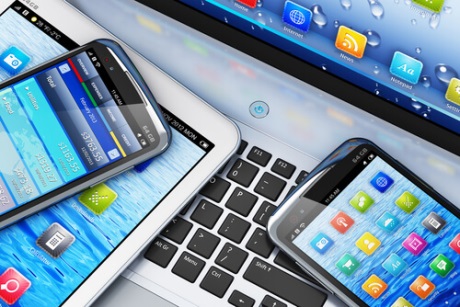 We have already discussed about one aspect: Stay alert. Listen to your customers on every channel in our previous blog How to market 1:1 with your customers – Part 1. Here are the remaining 3 topics:
Reach out to your customers where they are mostly found – The moment you hear about your target audience, start connecting with them. Not just by indulging in conversations with them on social handles, but by reaching out to their inboxes through your campaigns.Facebook and Twitter gives you an opportunity to target the right people for your message; be efficient with your campaign dollars. Start with segmenting your campaigns on the basis of interest, needs, demographics, and geography, and customize it to make it more personal and meaningful.Span Global Services can help you segment your database and build it to optimize and automate targeted social campaigns that are integrated with your customer data. We can also provide segmented and customized database and campaigns that could be integrated with your customer data.
Don't just say it, but engage – Social channels give you a unique opportunity to go beyond the traditional methods of reaching your target audience. Step outside your normal and traditional marketing strategies and start focusing on engagement. Make it a two-way communication and not a unidirectional one. Provide meaningful ideas and content delivered through all the possible channels.
Acquaint with your customers – There is a huge difference between treating your customers as representatives of a company and treating them as individuals. A simple customization of sharing information and offers which matter to them is sure to create magic.Use the most customizable marketing automation technology to connect with your customers. However, before customizing your campaign, make sure you have checked the credibility of your database. You do not want to address Mr. Shawn as Ms. Andrea.Customized campaigns are highly prone to blunders. Make sure you have your database checked enough number of times, before using it. If not, it's better off to buy the database from a dedicated database provider like Span Global Services.
Span Global Services is an organization dedicated to database services. We provide database which is verified for its social, web, email, postal, phone, and mobile data. You can customize it, segment it, or verify your existing data and more.
We are a thriving customer company and dedicated to make you the same. We will be at Dreamforce 2014, which gives us more opportunities to meet industry leaders face-to-face, get great ideas, hands-on-demos with new technologies, and to learn tips and tricks directly from the experts on how to accelerate our mission. You can meet us during your visit to Dreamforce 2014 from 13th to 16th October. REGISTER here, and we will follow-up on further details.
Author - Jeff Anderson
Assistant General Manager has a 12 year track record in marketing analysis, business strategy and online brand development. His expertise has enabled various organizations protect their online brand footprints. An avid traveler, he is determined to learn new languages and uncover the secrets of how successful people and companies communicate.