It's a data-driven world, and there's a lot that can go wrong for marketers, especially tech marketers. These professionals are called to walk a rather narrow path where leaning towards either of the extremes can be harmful – ignore data, and you lose lucrative sales opportunities, have volumes of it, and you risk getting drowned. So, what's the middle path? Identifying your TAM, building a niche customer persona, and sending out personalized marketing campaigns to a handful few.
However, that's easier said than done. Salesforce found out these shocking stats – 43% of B2B marketers surveyed spent more than a week in any given month merely assembling and analyzing data, that only 31% feel is 100% accurate! Yes, pinpointing your target groups can be taxing on marketing and sales teams, stealing from their productivity that could otherwise be spent on devising attractive campaigns. So, what do you do? Consult with a reputed and experienced technology data partner.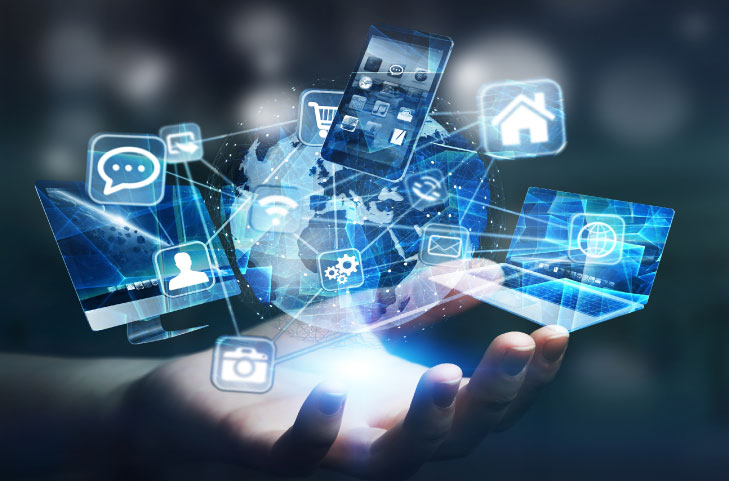 Benefits of Relaying Data Needs to a Technology Data Provider
Find new, qualified contacts to update your CRM on a regular basis
Maintain top-class data hygiene via automated maintenance services
Comply with all necessary industry standards and data compliance norms
Save precious time and resources
A top-class data provider is no less than an investment to your business, the returns of which you can reap in the form of brand advocacy, profitable sustainability, and better retention. However, the marketplace is huge and noisy. With so many data providers competing for your attention, whom do you choose? Read more to find out.
1. Span Global Services
A global leader in offering technographic data, Span Global Services goes a step ahead of offering merely sales leads data. This data partner aims to help its clients unlock intent first, because it is "intent that triggers action." With over 296 million B2B contacts (80 million of which are key decision-makers), the company builds an actionable B2B technology database based on their clients' unique targeting goals. Their database covers 78 core data fields and is compliant with 15+ global regulations. Span Global Services was founded in 2001 and is headquartered in Stateline, Nevada.
2. Enlyft
Enlyft's stand-apart feature is that the company aims to "understand all companies with more than 25 employees" as these are the "growth engines of world economies." Having its headquarters in Bellevue, Washington, this privately-held enterprise's platform is built with AI at its core. The data team of Enlyft works towards helping B2B marketing and sales teams to identify and engage with companies that are most likely to become long-term customers. The data repository of Enlyft covers over 15,000 technologies.
3. HG Insights
Located in Santa Barbara, California, HG Insights is a team of advanced data scientists who specialize in offering B2B technology-focused companies a better way to analyze markets and target their key prospects. Besides helping companies perfect their go-to-market, HG Insights also educates its clients using Master Classes on data-driven TAM. The services of their technology intelligence platform can be accessed freely via a personalized demo.
4. Email Data Group
Headquartered in Los Angeles, California, Email Data Group is a leading provider of technology user databases and data-driven marketing services. By offering their clients with a comprehensive and accurate database of their most qualified customers, this data partner helps improve brand visibility, increase ROIs, and boost sales opportunities. They cover a vast number of technologies, and their primary services include list management, cleansing, segmentation, validation, and enhancement.
5. Toolsberry
Boasting a proprietary technographic discovery platform, Toolsberry tracks millions of companies across the world and tags each with all the technologies they are using. The key features of the data partner's services can be summed up as offering deep segmentation tools for niche targeting at affordable costs. With a data repository that covers over 5000 technologies and 10 million companies, Toolsberry provides the most actionable technological insights for successful marketing. The company was founded in 2010 and is headquartered in Santa Clara, United States.
6. Datanyze
With a mission to make cold outreach a warmer experience, the innovative team of Datanyze  specializes in offering real-time insights on the basis of a company's technology choices and buying signals. Founded in May 2012, this data partner is based in California, United States. The company offers what they call "icebreakers" to establish meaningful conversations with high-quality technology leads. Datanyze boasts of a database that is technology and human-verified, GDPR and CCPA-compliant, and 100% accurate. One standout feature of this data partner is that they have a Google Chrome extension that clients can use to access contact data directly from channels they prospect most – LinkedIn, business websites, etc. – in real-time.
7. Datarade
A completely AI-powered platform, the team of Datarade considers itself to be "data agnostic." This company helps its clients choose alternative data with confidence by comparing over 2000 data providers across 210 data categories. The company also offers expert guidance and advice on choosing the ideal data provider based on their client's unique requirements. Headquartered in Berlin, Germany, the company's goal is to save their customers months of research in finding that perfect data partner.
So there you go! Now that you know why a B2B technology data provider is indispensable for your business and the list of the top 7 such data partners, it's time to approach the one of your choice with your marketing concerns and watch them level up your marketing game with insight-rich data!
Author - Mukundan A P

With having spent over 18 years with the Champions group leading the APAC territories in the data domain, Mukundan has a reputation of helming some of the most formidable projects in the B2B sector. He is known for his ability to build relationships and make headway for his clients using his expertise in data driven solutions. Having worn a plethora of caps in his vast career he is not an individual of singular talents. Mukundans ability to handle multiple roles and his immense success makes him one of the finest leaders that this industry has seen.