The more relevant concern would be: does AI do a better job than your digital marketing team? AI mechanics is advanced quite a lot in the recent years, but has it acquired the acumen to replace human intuition? Maybe not, but it has taken out the need of "gut feelings" altogether in today's world of data-driven marketing.
Major social media marketing machines are automated. Search engines are powered with NLP. Algorithms run deep in analyzing interaction behaviors. Starting from creating an attractive campaign to distributing it, analysis to reciprocated actions – all digital marketing tasks can be achieved by machines. An AI system's role will be to just integrate these isolated tasks into one big funnel.
Use of AI in Digital Marketing through the Ages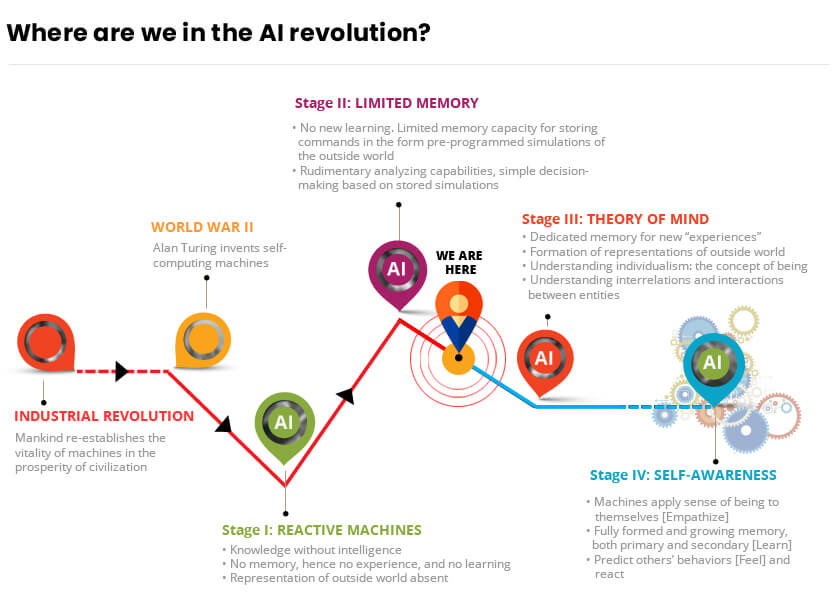 Though AI may have not gone its full course in evolution, but 'artificial' intelligence has assisted digital marketing on a numerous occasions.
In one survey from McKinsey far back in 2009, it was noted that about 2/3rd of the global marketing community would trust marketing for awareness and other image building purposes. But no one really gave any heed to digital marketing when it came to revenue. For a long time, revenue and content was believed to have any direct connection.
Better understanding of data in courtesy of machine learning has changed this perception in the last few years. Here's a year-by-year account of how data has reshaped the digital marketing world by reducing uncertainties and guaranteeing steady revenue streams from content.
2012: The Year of the Search Engine
It was the last great year for traditional SEO. Site traffic and session durations were still the best parameters to evaluate marketing content.
Key Metrics:
Page-views
Search Engine Traffic (Organic/Paid)
Bounce Rates (Hard/Soft)
Click-through Rates
Conversion Rates
Inbound Links
Session Duration
Takeaway:
Quality of the pages to place your inbound links are equally important to the number of inbound links to your page. Page views and conversion rates could measure revenue contributions of site content.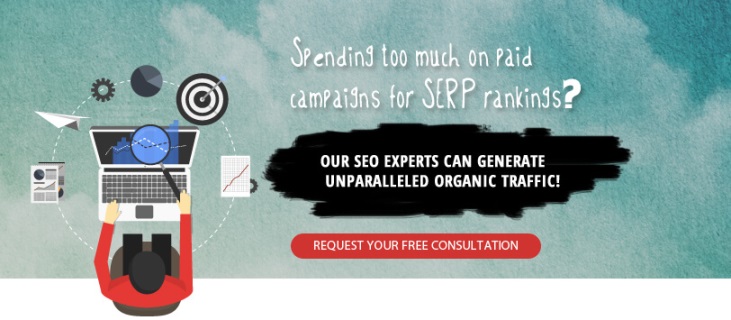 2013: The Year of the Mobile
This was the year when Google changed its focus to the mobile market. The world's largest social media network Facebook, combined with Google's new focus, changed the game of digital marketing measurements. 'Visits' became 'sessions'. 'Visitors' became 'users'. Geo-targeting came in fashion.
Key Metrics:
Mobile Readership
Geo-location
Bounce Rates
Heat-mapping
Click Patterns
Page Views
Comments
Social Sharing
Hashtag Trending
Takeaway:
Heat maps, click patterns and geo-tagging became cornerstones for next generation marketing analytics. User behavior studies became more accurate. Geo-targeting made personalization more organized. Location-based campaigns now could be automated.
2014: The Year of the Big Data
Forbes's 'Year of Digital Marketing Analytics'! With the talk of analytics, came the need for collecting in-depth information about buyer behaviors, i.e., big data. Streamlining collection and organizing this huge chunk of intricate data became a huge problem for manual labor. The groundwork for serious automation was laid.
Key Metrics:
Buyer Journey Phase
Buyer Profile
Revenue from Conversions
Lead / Qualified Lead Ratio
Takeaway:
Previous parameters like page views, subscriber counts etc. were disregarded, as "vanity metrics". Though a lot was in talks, understanding the workings of big data in the marketing funnel was still in its infancy. Consequently, buyer journey mapping was also riddled with complexities. This was when marketers started tracking content as a mode to measure their contribution to the revenue stream. Marketing attribution models were created. These would be integrated into automation tools later on.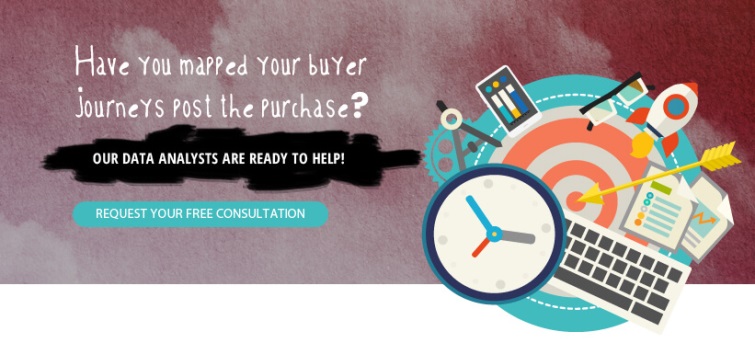 2015: The Year of the Analytics
Following previous years' incline in big data collection, availability of content analytics information was more than ever. With more measurement to prove their effort, sales and marketing looked to be aligned, as equals (contributors to revenue).
Key Metrics:
Sales Revenue
Cost per Lead Generated
Cost per Sale Generated
Cost per New Customer
Other Accountability Metrics
Mobile Visibility
Takeaway:
Marketers were still to measure their content's RoI. But Google continued its mobile favoritism by allotting higher rankings to mobile-friendly websites. Predictive analysis (based on big data) and marketing automation (to act on big data analytics) became the rage. These two things became the focus of later technology-based marketing trends and paved way for machine learning and artificial intelligence to enter the marketing domain.
2016: The Year of Metrics Reform
Marketers started to introspect their measurement methods for a more meaningful understanding of user behaviors. Number of visits were taken over by quality of visits. The entire metrics evaluation system was diagnosed for big data optimization. Many popular metrics were removed or replaced. New powerful metrics were introduced.
Key Metrics:
Conversions, over clicks
Scroll depth, over time spent on page
Takeaway:
Measuring content RoI became the focus of analytics. Big data turned to be a key part in evaluating brands, sales qualified leads, and share of voice.
2017, till now: The Year of the AI
Wholesome integration of predictive analytics in AI engines is driving content intelligence. Marketers understand buyer journeys and content's place in its each stage more than ever. Automated content creation is already happening.
With the improvement of modern AI, marketers will determine topics, targets, and time for content creation with higher accuracy. Metrics will be replaced by processes in measuring marketing success.
Key Metrics:
Viewer Ratings
Customer Satisfaction Scores
App Ratings
User Inputs
Takeaway:
Artificial Intelligence Marketing: AI marketing solutions are in demand. Companies planning to deploy AI in marketing are predicting 39% revenue increase by 2020.
Predictive Campaigns: Gut feelings and marketing intuitions cannot substitute for digital accuracy anymore. Predictive analysis and automated campaigns will take control over the campaign execution mantle.
Omni-channel Marketing: User experience is the key in evaluating success for campaigns. Interactive connectivity across all platforms is the year's most sought-after trend.
As a final word, an automated engine reduces factors of uncertainty in the marketing machinery. While human elements are becoming obsolete in the overall trade, we are still four or five decades apart from a completely self-aware artificial life form. And even then, the human element will still be the core driver behind marketing to humans. The role of data and information will be more important than ever in the coming few years.
Read more thoughtful insights on digital marketing's recent achievements in our resources. Get your data concerns resolved personally from Span Global Services' business data experts. 
KNOW BEFORE OTHERS!

Author - Edward George
One of the most charismatic leaders at Span Global Services, Edward assists strategic planning initiatives that help to promote an overall brand image of excellence. George is also a renowned B2B brand evangelist and blog writer. Backed with 15 years of client management expertise, George currently helps businesses achieve success through data-driven digital techniques. He ardently follows the lead by example principle and helps to maximize business performance of the organization and its clients.