Short and sleek was all the rage back in the nineties. Mobile companies used to make smaller handsets (smartphones were sci-fi back then) fitting into even smaller pockets. Fast forwarding to the new millennium, email marketing professionals cashed in to this trend by shortening the links they were sending to their online customers. A three-line long, obnoxiously ugly URL looked bad in their mails. Understandable. Link-shortening sites like TinyURL, bitly came into existence.
Link-shorteners are good tools to make links comprehensive and trackable simultaneously. But with continuous abuse by blacklisted users, ISPs and ESPs are now wary of shortened links on emails. You may leave those fat URLs alone, if you want to save your email deliverability.
Which List Segment is Hitting Your Email Deliverability the Most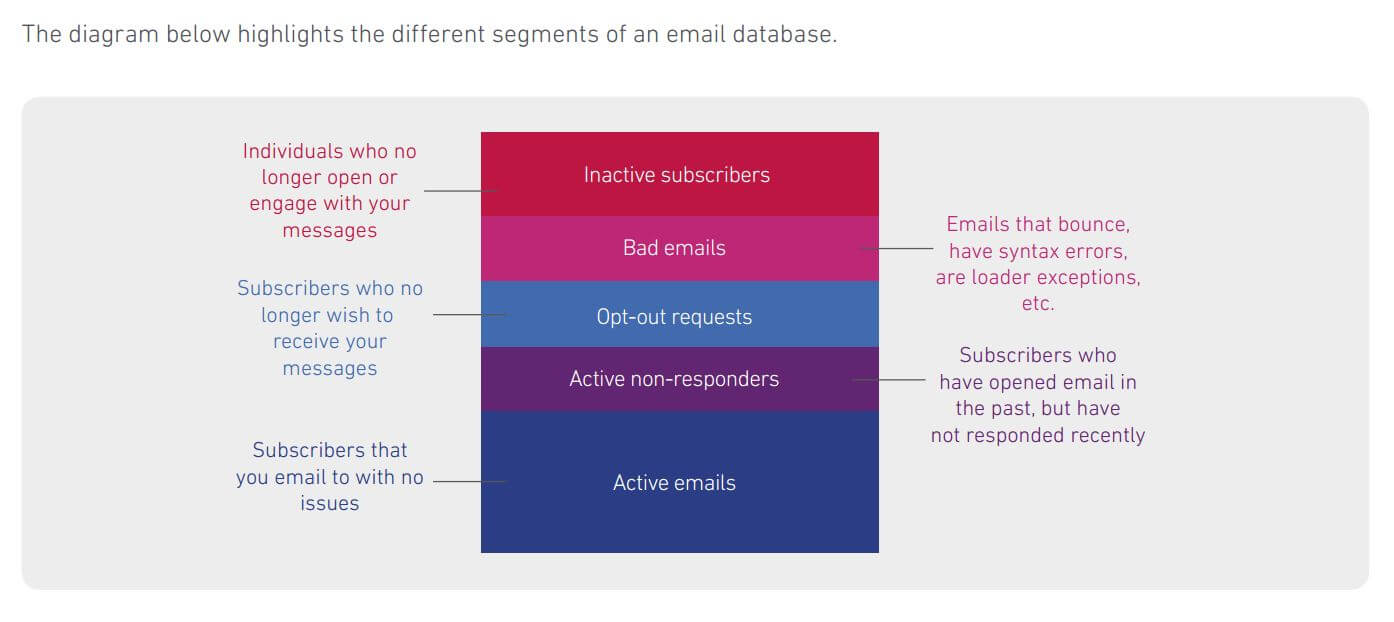 According to EDQ's research study some time back, there are five so-called segments in your email database based on email open- and delivery-rates.
While nurturing their active subscriber-base falls in the daily calendar of any email marketer, most fail to put them in separate baskets from the inactive non-responders. You will find our elaborate discussions on segmenting subscriber baskets in our previous blog.
Nurturing non-active subscribers requires a different (read: cautious) tactical approach. Fancy is not fun anymore. As short links mask the real destination, ISPs can trust emails with no clear journey paths. Without the differential funneling, active non-responders turn inactive, then bad emails and eventually lead to opt-outs. This scores bad on your ESP reputation too and affects your email deliverability.
How Shortened URLs Play with Your Email Deliverability Reputation
Contributing Factors:

Experian's research revealed the leading factors contributing to poor email deliverability, which included mainstream spamming issues like mail content quality, email volume, permit deficiency (not in diagram). The top-brass consisted "Spam-trap hits", with "Blacklisting" following closely as the third largest factor.
Not surprisingly, quality of the mail itself has no connection with its deliverability. The top three decisive factors are connected to the sender's reputation – and to the mailing databases operated by marketing agencies.
The Short-Link Conspiracy:
Shortened links are the best disguises for blacklisted domains.
As said before, shortened links do not only make your bulky URLs sleek. They also conceal the real destination behind the link, which may be malwares, viruses, blacklisted domains – anything. Add trackable features to it, and your email becomes like a hooded terminator. Think about it on a mass campaign level, and you have an apocalypse of creepy-crawlies ready to enter millions of recipient inboxes.
Enforcers (ISPs and ESPs) do not allow such potential threats to go unchecked. Usage of shortened links scores low in sender-reputation, and leads to spamming.
Shortened links attract spam-traps.
The more you send campaigns with shortened links, the more number of spam-traps enter your email database during your next update. Spam-traps are phony lucrative email addresses, crafted and placed by ESPs in faulty email databases. Entry of spam-traps into databases during updates and appending accumulates to the sender's poor email deliverability scores. When a spam-trap address receives a mail from the sender, it technically evaluates the campaign, one key aspect of spamming being number of shortened links used.
Avoiding the Long Queue:
Avail data cleansing services that include spam-trap eradication.
Before your email campaign is launched, check the URLs you are shortening under the three top URI Blacklists: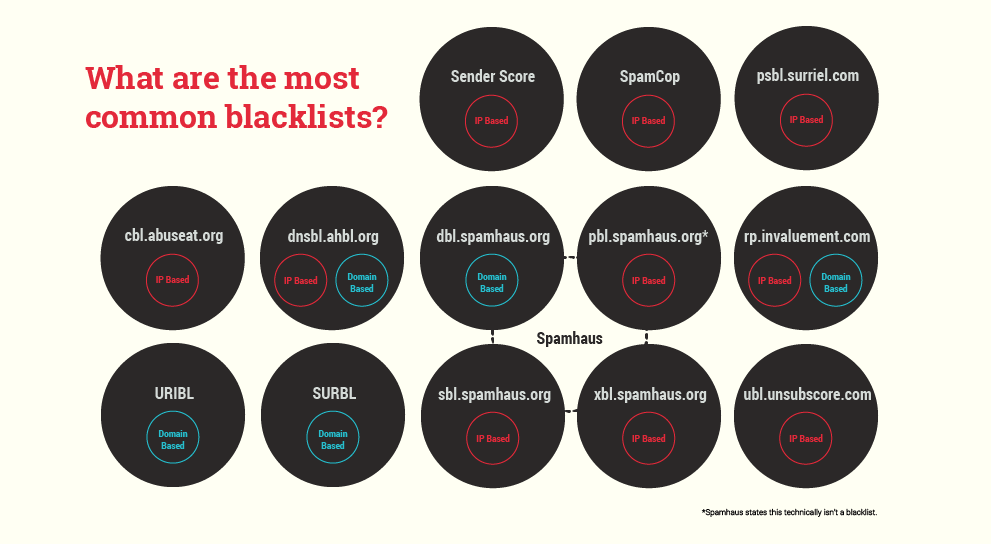 Hyperlink long URLs to elements like content patches, images, CTA buttons etc. in an HTML script.
Instead of shortening the URL, purchase the shortened domain. Then shorten the links under the new domain. Voila! You now have your own link-shortener.
Get your entire email data-field appended with verified, spam-trap free email addresses, matched from Span Global Services' master database of 42million+ B2B professional contacts. Contact our data experts for your free first-50 contact appending!
KNOW BEFORE OTHERS!

Author - Tenzin Geychok
Tenzin is an exceptional business development manager with strong planning and implementation capabilities. He's highly skilled at strategy execution with an in-depth understanding of the customers' requirements. He constantly develops newer ways to improve customer experience that boost & build brand loyalty. Tenzin is a people's person ensuring positive interactions and relationships with clients and team members giving more emphasis to value over business.