A robust accounting management solution is crucial to understanding and maintaining your company's financial health. But just like other enterprise systems, there is no one-size-fits-all solution when it comes to accounting. Based on your company's size, goals, and requirements, you can choose from a host of solutions in the market. If NetSuite and QuickBooks customers are your target audience, you can purchase email lists from Span Global Services and reach out to them easily and through their preferred channels.
If, like most other businesses, you've narrowed it down to NetSuite or QuickBooks, you might be wondering which software is the best for your business. And while both of them are excellent accounting tools, they serve very different types of businesses. In this blog, we'll analyze these differences in detail to help you make an informed decision and purchase the right B2B email list for your marketing initiatives.
What is NetSuite?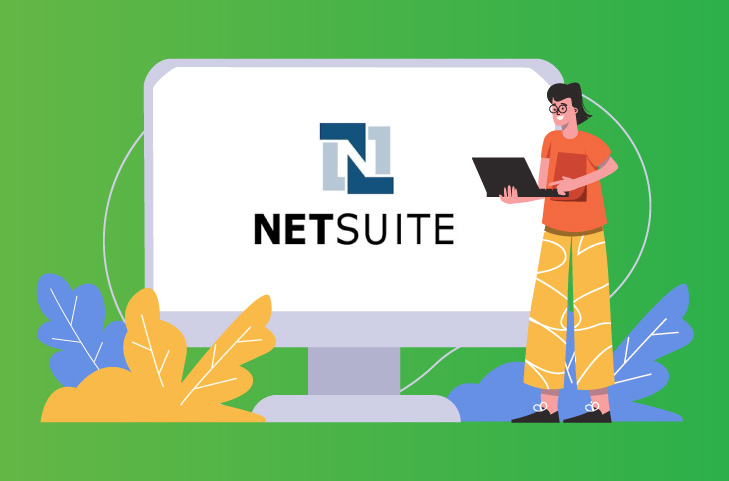 NetSuite is a comprehensive ERP software that helps you optimize operations and achieve business goals. It is loaded with excellent features that allow you to automate business operations and activities. The software offers a full stack of analytic tools and serves over 32,000 customers globally. Some features of NetSuite include-
Time Tracking
Automated Workflows
Demand Planning Engine
Customer and Lead Management
Campaign Management
Sales Forecasting
Targeted Emails
Opportunity Management
Engaging Dashboards and Reporting
What is QuickBooks?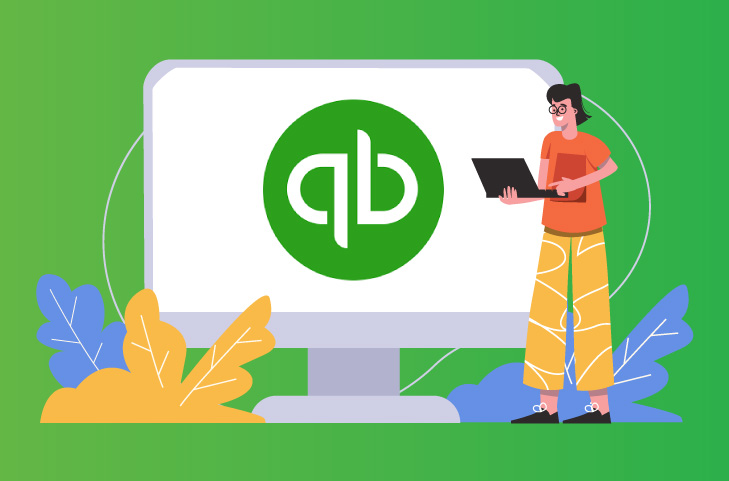 QuickBooks is an accounting software that helps you manage accounting, bookkeeping, inventory management, payroll, and other accounting-related activities. It automates standard processes and saves time on extensive paperwork and bookkeeping. QuickBooks is more popular among small businesses around the world. Some of its features include-
Accounting Reports
Time Tracking
Multi User Access
Online Banking
Invoice and ash Flow Management
Payroll Management
Automated Tax Payments
Financial Reporting
Additional Read: Strengthen Your ABM Strategies with Premium QuickBooks User Database
NetSuite vs. QuickBooks: 
Both software helps you meet your accounting requirements and automate business processes. But to make the right decision for your business, you must consider the following factors-
1. Features
While both solutions simplify your accounting operations, there is a vast difference when it comes to the features they offer. With NetSuite, you can manage your accounts receivable and payable and access an extensive report library. This library allows you to view the accounting reports of the parent and subsidiary companies in the currency of your preference. It comes with built-in technology that enables you to access 75+ KPIs that you can customize for each employee.
Both NetSuite and QuickBooks facilitate fixed asset acquisition tracking. But if you're looking for a superior solution that tracks their value, useful life, depreciation expenditure, etc., you must select NetSuite.
The features of QuickBooks depend on the version you opt for. Here is a table for reference-
| | | | | | | |
| --- | --- | --- | --- | --- | --- | --- |
|   | QuickBooks Online | QuickBooks Self-Employed | QuickBooks Pro | QuickBooks Premier | QuickBooks Enterprise | QuickBooks for Mac |
| Business Size | Small-Medium | Freelancers | Small-Medium | Medium | Large | Small-Medium |
| No. of Users | 1-25 | 1 | 1-3 | 1-5 | 1-40 | 1-3 |
| Features | User friendly, cloud-based software, 650+ integrations | User friendly, excellent for freelancers, good tax support | Premium features, 200+ integrations | Industry-specific and premium features | Supports a large number of users, premium features, advanced inventory and pricing | Suitable for Mac, user-friendly, multiple features |
2. User Interface
NetSuite's dashboard is loaded with information that might confuse you. But you can easily use the menu tab at the top to navigate to other sections like costs, payments, and reports. You will need good accounting knowledge and training to make the most of this software.
QuickBooks' dashboard also gives you a lot of information, but it is more user-friendly than NetSuite. It has a menu bar on the left that allows you to navigate to other sections. The lower-level plans have a less crowded dashboard because of the limited features. But if you're opting for advanced features, you might need some guidance.
3. Pricing
NetSuite offers customized subscription plans based on user counts, user licenses, and other parameters. The pricing of the software depends on the plan you select and ranges between $99 and $999 per month. You also have to pay a one-time installation fee for the initial setup.
For QuickBooks, the pricing is as follows-
QuickBooks Online:- $25-$180/month
QuickBooks Self-Employed: $15-$35/month
QuickBooks Pro: $349.99/year
QuickBooks Premier: $549.99/year
QuickBooks Enterprise: $1,655+/year
QuickBooks for Mac: $349.99/year
4. Assisted Bookkeeping:
QuickBooks comes with a virtual bookkeeping service known as QuickBooks Live. These bookkeepers do not offer day-to-day bookkeeping services but help you with setup and cleanup for better organization.
NetSuite, on the other hand, does not offer bookkeeping services. This means you'll have to rely on third-party businesses for your requirements.
5. Integrations
This is one of the most important features you must consider while selecting the right software for your business. Accounting software that integrates well with your existing enterprise systems will ensure smooth end-to-end operations. NetSuite easily connects with several popular business software and allows you to add additional connectors using its open APIs if you have other vendors to manage your operations.
QuickBooks also offers 650+ business software integrations. Of these, you can access QuickBooks Time and QuickBooks Payroll directly from the QuickBooks app.
6. Use Cases
NetSuite: This software is ideal if you want to streamline Enterprise Resource Planning (ERP), Customer Relationship Management (CRM), Inventory Management, and more. It is popular among industries like financial services, consulting, manufacturing, healthcare, education, non-profit, etc. If your B2B sales leads fall in these industries, then you must get a NetSuite users email list.
QuickBooks: This is an excellent tool for small businesses and entrepreneurs who want a simple, cost-effective solution to manage their finances. It is popular among industries like transportation services, professional services, etc.
Wrapping Up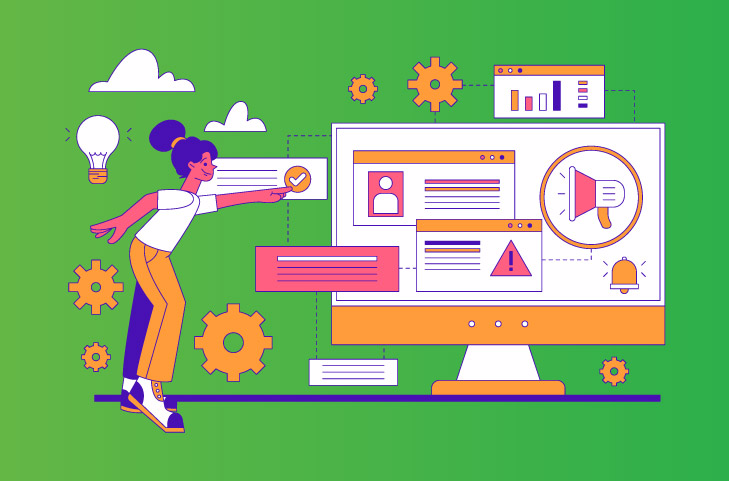 Both NetSuite and QuickBooks are excellent tools to meet the evolving requirement of businesses. And if you're ready to move on from traditional excel spreadsheets, these solutions are a great place to start. But to make an informed decision, select a software that offers all the integrations and customizations your business needs.
With Span Global Services, you can easily connect with your target audience using these solutions by purchasing a comprehensive and accurate email list. You can avail of our email append and data enrichment services for higher deliverability.
Author - Tenzin Geychok

Tenzin Geychok-Senior Manager, Business Development Tenzin is an exceptional business development manager with strong planning and implementation capabilities. He's highly skilled at strategy execution with an in-depth understanding of the customers' requirements. He constantly develops newer ways to improve customer experience that boost & build brand loyalty. Tenzin is a people's person ensuring positive interactions and relationships with clients and team members giving more emphasis to value over business.