Dole Out Enterprise Loans by Narrowing In on Business Entities Actively Seeking Loans
We help make your loan prospecting for enterprises' meaningful and effortless in every step
Penetrate this business opportunity by outsourcing your marketing workloads to us.
We Address The Most Pertinent Challenges
It is high time you call it quits with traditional marketing
Out-of-home advertisement and hoardings, ATL, and BTL marketing can only yield satisfactory results. Modern-day marketing is all about being data-driven.
Customers have evolved and are looking for enhanced experiences
Today it is all about Customer Experience (CX). Outdoor, physical, and in-person marketing is bygones and customers are no more receptive to these formats.
Increased costs in ramping up your sales and marketing strategy
Companies end up wasting huge market budget spends with different agencies without being able to focus their energies on outcome-based marketing strategy.
Capturing the thought process of a new generation of enterprise customers
Customers have a voracious appetite for information on digital channels and spend their productive time in their email inboxes. You must be able to capture their imagination.
The crux is to be able to steer clear of old-school marketing techniques and adapting to innovative ways to approach these challenges.
We Do the Prospecting for Enterprise Loan Seekers on your Behalf
Along with running successful campaigns for loan seekers, we help you with sales intelligence that indicates propensity, purchase intent, and the likelihood of possible action.
Deck of loan seeking customer profiles
Whatever be your business positioning – whether you are a bank, venture capitalist, NBFC, or a microfinance institution – we have a loan prospecting option tailored to your specific needs.
Request a Lead Strategy Session To Target Your Loan Seeker Profiles
We Take the Onus of Convincing Enterprise Loan Seekers
We map your loan services to the right customer profiles
We deploy our in-house leads engine to prospect with the most ideal customer profiles after an in-depth customer discovery process with you
We help you with an offsite lead generation team to handle all your campaign deliverables targeted for these customer profiles
Enterprise profiles seeking loans for working capital
Enterprise profiles seeking funds to venture into new business verticals
Profiles raising funds to expand their business
Target profiles seeking loans to bring more liquidity in their business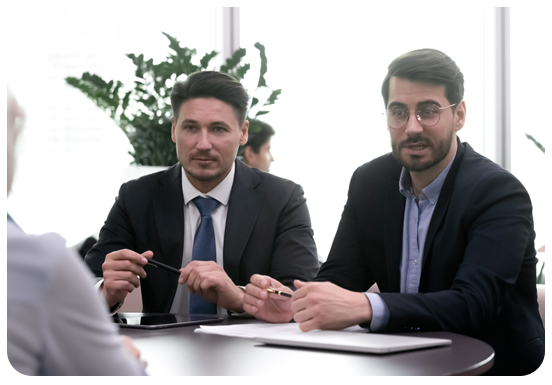 You would be given the support of a dedicated account manager who would take care of the entire lead generation cycle – right from lead scoring to lead qualification and subsequent lead conversion.
Our lead management team deployed on your behalf would be taking care of your entire marketing ecosystem that includes email automation and Ad campaigns.
You as our client can focus on what you do best – fine-tuning your business strategies!
Amplify Your Loan Seeking Customer Reach
Quantum leap your reach and conversion success
Leave the Job to the Veterans
Marketing data keeps evolving and requires daily monitoring and analysis to stay on top of the game. Leave it to the experts to steer ship your marketing campaigns in the right direction.
Decode Hidden Patterns in Your Data
Data without analytics is like a black box. It becomes a complex world that is not understood. With our data analytics proficiency, we help you unravel how your audience feels, responds, and behaves in line with your campaigns led by us.
Map buying intent and Customer Journeys
We employ proven marketing tactics that include running nurture email and drip campaigns by studying customer journeys and enabling them to traverse swiftly down the sales funnel.
Know how Span Global Services can help you align with the priorities of big-budget industry influencers and founders.
A Snapshot with Some Number Crunching
A bird's eye view of what we have been able to achieve with our existing clients.
78

%

Increase in campaign effectiveness with increased ROI
200

%

Increased email response rates
78

%

Dead leads reactivated
88

%

Success in capping lead leakage
Our dedicated efforts have garnered umpteen new customer wins for our clients. This includes many successful engagements with reseller partners.
We Take Up the Challenge of Reaching Out to Enterprise Loan Seekers Head On
Leveraging the Potential of a Lead-gen Outsourcing Team.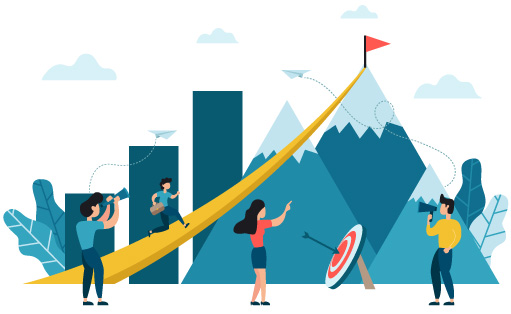 Nurture All Potential Contacts
With the help of our lead-gen outsourcing team, you need not get involved with big-budget market spends with external advertising agencies. Also, you can do away from retaining and hiring talent.
Our outsourcing team helps you reach out to your loan-seeking prospects through multi-channel engagements that include.

Email Campaigns / Surveys

Social Outreach

Tele-Marketing Campaigns

Offsite Teams (Demand Generation, Staffing, IT support, etc.)

Webinars / Virtual Events

Digital Marketing
Global Outsourcing team that
partners with you in every step
Don't let your enterprise loan seeking industry campaigns get lost in the noise
Our outsourcing teams are your best bet to align your products and services for enterprise loan seekers.
Reach out to Loan Seeking Contacts
Extensive Data Capture
We Have You Covered From End-to-End
Some of our form capture fields include:
Contact Name
First Name
Middle Name
Last Name
Title
Company
Address
Country
State/Province
ZIP/Postal Code
Phone
Fax
Primary Industry
SIC Code
NAICS
Employees
Sales/Revenue
Email
Web Address
City
More Value-Added Fields:
Direct-Dial Numbers
Contact Social Media URL
Year Founded
Speak with our experts to customize your specific Information Technology requirements.
Available in formats including:

Email Marketing

Tele Marketing

Direct Mail

XLS

TEXT

CSV

TSV

Ask our loan-seeking enterprise growth marketing experts how you can customize data.