Before Launching Your reach into Property and Building Management Engagement
Find decision-makers from companies that choose Facility Vendors for Security Services, Janitorial Services etc.
Discover data depth spanning 70+ intelligence fields and multiple channels to supercharge sales & marketing campaigns.
Target Your Ideal FACILITY decision-makers for Buildings of Specific Size or Square Feet
 Schedule a quick call or submit query on your ideal FACILITY Decision Maker?
Want to address the challenges faced by your target FACILITY and BUILDING management Decision makers?
Our experts can show you how to make an impact with hyper-personalized messages keeping in your gig economy industry audiences.
Target Decision Makers In The BUILDING, PROPERTY and FACILITY management titles for Large Commercial Buildings
We are committed to help you reach your total addressable Building Services and Facilities Decision makers and Building Owners via multiple channels.
There are Multi-fold Challenges in Targeting Facilities and Building Management Decision Makers
You have scanned the web for specific set of facility, building and property management/contact data
Your executive contacts list is likely outdated and lacks accuracy as facility decision makers evolve monthly.
Your gut feel is you are reaching no more than 40% of Buildings decision makers if you haven't updated your list this quarter
You know there are many more Building and Facility Decision makers to target and social channels prove it.
Solutions By Span Global Services
Our data experts enable you to reach your
total addressable market of Facility decision-makers.
| | United States | Rest of the World |
| --- | --- | --- |
| Q1 | 165,0123 | 30,512 |
| Q2 Projection | 180,000 | 35,000 |
| Q3 Projection | 200,000 | 40,000 |
| Q4 Projection | 220,000 | 45,000 |
Our offsite teams can also help you extend your reach by executing multi-channel campaigns
using email, telemarketing, social campaigns and more.
Nurture All Potential Property Management Contacts
We have identified the most prospective Building Managers, Facility heads, Operations  and Property job functions for your omni-channel marketing campaigns in North America.
Reach those who want to be your customers and growth partners through multi-channel engagements.
Webinars / Virtual Events
Digital Marketing
Email Campaigns / Surveys
Social Outreach
Tele-Marketing Campaigns
Demand Generation Offsite Teams
Staffing, IT support and more.
Target, Transform & Thrive
How we help drive sales and marketing with an actionable database of Property and Building management industry decision-makers.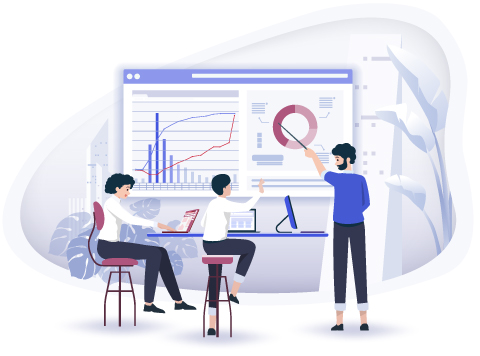 Connect With Your
Hottest Leads
Explore Database of Top
Operations and Property management Contacts
Identify Buying Intent
Of Your Market
Find Active Facility and Building
Decision Makers
Win Your
Next Big Client
Drive Facility and Building Focused Operations and Management Decision Makers campaigns
Know how Span Global Services can help you align with big
budget large facilities and property management titles and owners.
We Don't Like Bragging
About Our Work
The Numbers Say It All
107

%

Increase in Facility Services Business and Property Management Industry leads per week
1100
Additional qualified Operations and Building management industry leads per week
35

%

Increase in e-mail driven property and building management Industry revenue
139

%

Increase in Building and Facility Decision maker appointments
Convert your next big Security or Janitorial or Building related services deal with hyper-personalization
powered by Span Global Services data experts.
Find Specific Job Titles
Drive Meaningful Conversations
With Those Who Matter.
There's no point in running campaigns if you are not
reaching the key Building and Facility operations decision makers and owners.
Run targeted campaigns to
close property management and services deals.
Inside This Database
Top Level Business Executives like COO, CEO
Top C/VP level Facility Executives
Top C/VP level  Property Management
Top C/VP level Building Executives
Top C/VP level Operations Executives
Top C/VP level responsible for Facility Services
Break Through
Into Your Property Client's
Inner Circle of Trust
Our growth marketing experts can boost Facility and Building Services campaigns with cross channel audience targeting.
Global B2B Executive
Data Cards From Span Global Services
The Best Way To Scale-Up
Your Sales & Marketing ROI
Launch highly targeted multi-channel demand generation campaign for the Property management domain.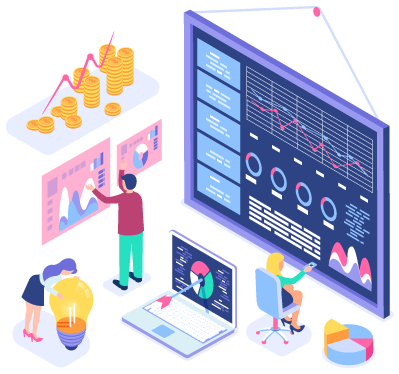 Extensive Data Capture:
We have you covered from end-to-end.
Some of our form capture fields include:
First Name
Contact Name
Title
Company
Address
Country
State/Province
ZIP/Postal Code
Phone
Fax
Primary Logistics
SIC Code
NAICS, Employees
Sales
Email
ZIP4
Web Address
City
More Value Added Fields for additional payment:
Building Size Range
Approx employees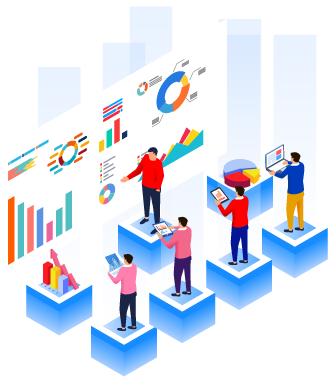 Available in Formats Including:

Email Marketing

Tele Marketing

Direct Mail

XLS

TEXT

CSV

TSV
Ask our Property and Building decision maker growth marketing experts how you can customize data.
Size Up Revenues
To Double Up Sales
Grow with sales intent intelligence that helps build a high-quality lead pipeline of Building decision makers.
Assess the likely revenue trajectory of your Building clients. Now you can estimate your client's growth plans to become an essential partner in their journey.
Map Customer Capacity and Needs
of Building management Services Titles
Gauge Current Needs and Strength Of  Your Top Customers
Uncover buying intent of companies who are involved in Facility services. Target based on the Square foot or number of employees as a key parameter to map organizational growth.
Employee
or Sq Ft based Target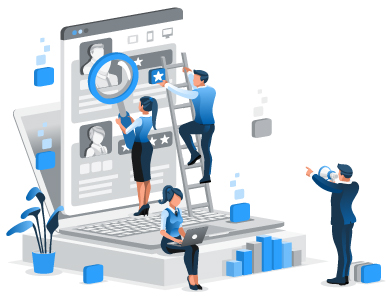 Reach Commercial Real Estate Companies, Office Buildings, Corporate Parks
Medical Office Buildings & Industrial Manufacturing Centers
Industrial Distribution Centers & Large Data Centers
Educational Facilities & Government Buildings
Department Based Focus: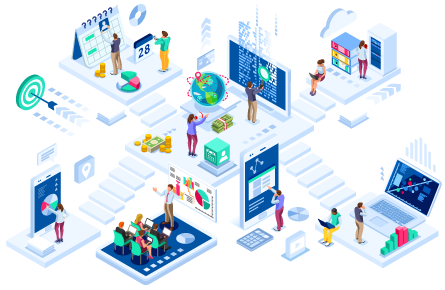 Department
Based Outreach
Operations
Facility
Building Management
Property Maintenance
Finance
Top Level Management
HR
Speak with our experts to customize your specific Property and Building management decision maker target data requirements.