Pace-Up Recruitment Process Outsourcing
In The Right Direction
Specific Healthcare Specialties Recruitment Covered According To Your Needs
Build Your Ideal Customer Profile
Tell Us Whom Do You Want To Target
01
Medical technologists are qualified healthcare scientists who assist medical professionals to diagnose, treat, and prevent diseases by analyzing biological samples.
02
A healthcare professional who able to manage all the responsibilities to keep the hospital or medical practice running smoothly.
03
Nurses who qualified as registered Nurse to promote and restore patients.
04
Serves patients by preparing medications, giving pharmacological information to multidisciplinary health care team, and monitoring patient drug therapies.
Thinking of more targets or is there any specific profile that you have in mind?
Schedule a quick call or submit a query on your ideal recruitments of healthcare executives / professionals / specialties .
Our data experts will help you with sales intelligence that indicates propensity, recruit intent, and likelihood for possible action.
Our offsite teams can also help you extend your reach by setting up multi-channel campaigns using email, telemarketing, social campaigns, and more.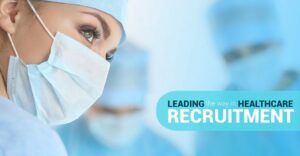 Nurture All Potential Healthcare Professionals, Nurses etc
We bring you customized sales intelligence for your omnichannel marketing campaigns in North America.


Email / Surveys


Social Outreach


Tele Recruitment


Direct Recruitment


Digital Hiring