Constantly Grow Your NET NEW Businesses across your Total Addressable Market (TAM)
We are Committed To Help You Reach Your Total Addressable Fintech, Banking and Credit Union Market via multiple channels.
| | USA | Global |
| --- | --- | --- |
| Q2 | 1,415,581 | 561,889 |
| Q3 | 1,488,088 | 604,617 |
| Q4 | 1,561,460 | 637,450 |
| Q1 "2022" | 1,686,564 | 710,493 |
You've scoured the web for a specific set of Banking, Fintech, Credit Union Industry contact data without much success
Your Credit Union Industry accounts list is full of gaps and lacks accuracy
You're reaching no more than 40% or 50% of the Fintech, Banking, Credit Union Industry target market
You know there are many more Fintech, Banking, Credit Union Industry targets. Social channels prove it
Our data experts enable you to reach your total addressable market of FINTECH  decision-makers.
Our Offsite teams can also help you extend the reach via multi-channel campaigns using email, telemarketing, social campaigns, and more.
Double Your Growth
Connect With Your Hottest Leads
Explore Database of Top FINTECH, Banking and Credit Union Industry Contacts
Identify Buying Intent Of Your Market
Find Active FNTECH, Banking and Credit Union Industry Decision Makers
Win Your Next Big Client
Emerge as a Top Banking and Credit Union Industry Partner
Know how Span Global Services can help you align with big
budget Credit Union industry influencers and founders.
We Don't Like Bragging About Our Work
The Numbers Say It All
107

%

Increase in FINTECH, Credit Union industry leads per week
1200
Additional qualified Banking, Credit Union industry leads
35

%

Increase in e-mail driven FINTECH, Banking and Credit Union Industry campaign revenue
139

%

Increase in FINTECH and Credit  Union industry appointments
Convert your next big Credit Union industry deal with hyper-personalization powered by Span Global Services data experts.
Target, Transform, and Thrive.
How can Span Global Services help you drive sales and marketing teams with an actionable database of Credit Union industry decision-makers?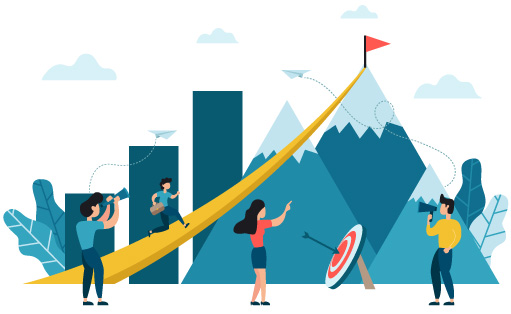 Nurture All Potential Contacts
We have identified the most prospective CREDIT UNION job functions for your omnichannel marketing campaigns in North America
Reach those who are responsible for allocating budgets via multiple channels:
Email Campaigns / Surveys
Social Outreach
Telemarketing Campaigns
Offsite Teams (Demand Generation, Staffing, IT support, etc.)
Webinars / Virtual Events
Digital Marketing
Break Through
Into Your Credit Union Client's Inner Circle of Trust
Our growth marketing experts can boost Credit Union industry campaigns with cross-channel audience targeting.
Extensive Data Capture:
We have you covered from end-to-end.
Some of our form capture fields include:
First Name
Contact Name
Title
Company
Address
Country
State/Province
ZIP/Postal Code
Phone
Fax
Primary Industry
SIC Code
NAICS Code
Employees
Sales/Revenue
Number of Branches
Assets ($M)
APR (Annual Percentage Ratio)
Type of Loans
NMLS ID
Email
Web Address
There's more to be discovered for your specific Credit Union Industy needs.
Available in formats including:

Email Marketing

Tele Marketing

Direct Mail

XLS

TEXT

CSV

TSV