Industry

: Software
Location

: Indianapolis, USA
Challenge

: Identifying and engaging genuinely interested HR decision-maker leads to encourage them to make software purchase.
Solution

: A robust contact database based on intent modeling and data-driven customer segmentation that enabled precision targeted ABM leads nurturing.
About the client
The client is a leading player in the American ATS applications market having a portfolio brimming with a host of services that aim at reducing recruiting pains for HRs and improving candidate experience for job aspirants. Offering recruiting solutions based on the company's size, need, role, and industry, the client's ATS software is useful for employee referrals, internal mobility, interviewing, onboarding, recruitment marketing, redeployment, text recruiting, volume hiring, rehiring, and more. With a strong suit of solutions and an employee-base of 450, the client company is swiftly advancing towards becoming a large enterprise. The company's revenue already crosses a whopping $X million.
THE CHALLENGE
The global recruitment software market is expected to grow at a CAGR of 5% but the market is still fragmented as several players try to outperform each other. The client company wanted to leverage these fertile marketing grounds to take their company's growth to the next level. However, with top competitors like Greenhouse, iCIMS Talent Cloud, Lever, Workable, etc. a strategic marketing plan had to be put in place.
To attract and engage HR decision-makers, the client had to focus on the following solution areas –
Identifying the key HR decision-makers of a company
Identifying each decision-maker's pain-points – poor productivity, low employee turnover, etc. – to create a hyper-personalized pitch
Using the right inbound marketing tactics, mainly hyper-relevant content, to pull the audience for more. This could include checklists, eBooks, case studies, ROI calculator, etc.
Creating a powerful presence on platforms like LinkedIn by starting relevant discussion threads, sharing thought leadership content, and posting on LinkedIn groups
Leveraging Account-Based Marketing (ABM) for authentic conversations via email and tele-calls
The first line of action was to collate an accurate and relevant contact database of the most qualified leads that met the following criteria –
Location

: North America
Company Size

: 500-2000 employees

The client company's internal teams had collated a marketing database with over 500 contacts of companies and a little over 700 contacts of key HR decision-makers. Though the contact data included in the database was accurate, campaign performance was still low. Inbound marketing KPIs such as conversion rates, qualified leads, CAC, etc. showed that the campaigns were not reaching a relevant audience and the client was only wasting their time and resources chasing the wrong leads. It was also found that the company was not leveraging the full potential of LinkedIn – a platform where HR decision-makers spend most of their time.

Since the database offered no insights into the leads' purchase intent, it was only surface-level and the client was still shooting in the dark. There were several contacts who fell outside the client's TAM, simply because they either did not have the budget to invest in the client's offerings, had recently invested in a competitor's offerings, or their contract with another ATS provider had not yet ended. What the client needed was not just an accurate database but one that offered key technographic and purchase intent insights. This would include software usage details, which leads were actively seeking ATS services, which competitor websites were they browsing and how frequently, etc.

Joe, the company's Chief Revenue Officer, stated, "We wanted to capitalize on the growing demand for ATS applications in the North-American region. Given the nature of our services, our target audience was mid-sized to enterprise-level companies and their key HR decision-makers. But, without a hyper-relevant database, developing hyper-relevant campaigns became close to impossible. Our pilot programs had been optimized twice but nothing seemed to be working. The results were still at an all-time low. Given the rate at which companies were opting for ATS software in the recent months, I believe we were operating on borrowed time. An intent identification-enabled, hyper-relevant contact database was our only chance to engage our prospects and gain competitive edge."
What Followed?
The client approached a local database provider with their marketing concerns. The freshly-compiled contact database not only failed to target qualified leads but even missed the accuracy mark. Other KPIs such as email deliverability started falling. The entire marketing and sales operations came to an abrupt halt. With no customized database, the client company could not contact new prospects, nurture them through the sales funnel, or even retain existing customers.
The Solution
It is at this point that the client approached the data-driven marketing experts of Span Global Services for help. Our experts sympathized with client concerns, patiently listened to their pain-points, and immediately conducted market research and a thorough analysis of the client's existing database. With the key loopholes identified, the team started the work of validating the client's home-grown database as much as was possible. Besides that, a fresh database was collated – it was 100% accurate, at lest 95% deliverable, and included over 30,000 unique records (companies and HR decision-makers) well-segmented for successful ABM.
Lead Generation Criteria: Ideal Customer Profiling
The number-one priority was to ensure that every contact included in the client database showed high buying signals or purchase intent. To this end, the data experts of Span Global Services segmented data based on some useful criteria –
Need for Application Tracking System (ATS) Consumers
Identifying Contract Expiration Date Records
Number of Open Jobs' Records
Human Resource Information System (HRIS) Details
Since the client now had a clear idea of which leads were actively seeking similar services and which leads were researching on competitor websites, they were able to target only genuinely interested leads. Based on intent modeling, we created highly targeted prospect lists for personalized inbound strategies, remarketing to competitors' prospects, mainly Greehouse, Lever, and iCMS Talent Cloud. The same was also employed towards churn reduction.
Audience segmentation
Span Global Services customized the client's database, segmenting it into different relevant categories for more precision targeting. This included –
Industry
Financial Services
Healthcare
Manufacturing
Retail & Consumer Products
Software & Technology
Automotive
Construction
Education
Energy
Government
Media
Non-Profit Organizations
Real Estate
Restaurant & Food Service
Transportation & Logistics
Travel & Hospitality
Company Type – Application Tracking System (ATS)
Mid-market Companies Prospect Contact Data Provided
Enterprise Companies Prospect Contact Data Provided
Large Enterprises Companies Prospect Contact Data Provided
Company Type – Application Tracking System (ATS)
Mid-market Companies Prospect Contact Data Provided
Enterprise Companies Prospect Contact Data Provided
Large Enterprises Companies Prospect Contact Data Provided
Company Type – Human Resource Information Systems
Mid-market Companies Prospect Contact Data Provided
Enterprise Companies Prospect Contact Data Provided
Large Enterprises Companies Prospect Contact Data Provided
The client was able to address pain-points bin every stage of the sales funnel based on these categories. The least profitable customers were separated from the most qualified ones and campaigns were launched accordingly.
Hyper-personalized nurture campaigns
As new prospects were generated, a solid email nurture strategy was put in place by our data experts to nurture them and quickly push them down the sales funnel. To facilitate such an email strategy along with other nurturing tactics, Span Global Services' experts covered over 100 data intelligence fields for 525 company records and 1100 contact records, including –
Prospect's Full Name
Location of the Company
Website URL
Number of Active Job Posts
Estimated Subscription End Date
Email Address
Phone Number
LinkedIn IDs (ABM Campaigns to Target Contacts)
A number of additional columns were also included such as Contract Initiation (Module Date), Contract Expiration (Module Date), and No. of Job Openings (Module Date). The client company now had a holistic view of its potential customers.
Using the database so collated, the client company started targeting each customer persona based on the stage of the sales funnel they were in. This included thought leadership content invites, LinkedIn InMails, short and long-form social content, email, and Tele-calling. The client saw campaign success within the first month of campaign deployment. New leads had started contacting to know more about the client's ATS software, many of which were researching on competitor websites. Brand awareness on LinkedIn was on the rise and the client's emails and phone calls were having a positive impact in nurturing the leads so generated.
THE RESULT
The team of Span Global Services also ran a thorough validation check on the client's home-grown database, securing genuine leads from there as well. Market analysis showed that close to one-fourth of the contacts were valuable ones, actively seeking for the client's offerings. Combining this pre-existing information with the fresh database helped develop a high-quality sales pipeline and a high-performing CRM.
From this point onwards, customer conversions were blazing-fast, cost-to-performance ratio or engagements improved by 20% and lead value/quality saw revenue growth of 15%.

We were confident in our software and the recruiting solutions it had to offer. But it was soon clear that it was simply not enough. Just when it felt like we're losing ground and our competitors are winning all the premium High-Quality Leads, Span Global's data experts saved the day. Their expertly-collated database and validation helped us to reduce churn rates significantly, generate high-value customers, retain existing ones, but most importantly, they helped us to do what we do best – reduce recruiting woes and increase application pools for our clients."
CEO
Solution Advantage
3X
Surge in qualified leads that showed strong buying signals.
18%
Reduction in marketing spend wastage.
20%
Increase in ad click-through rates.
More Case Studies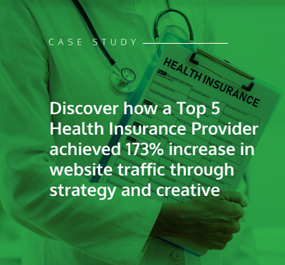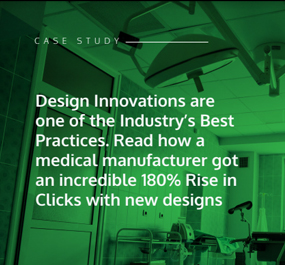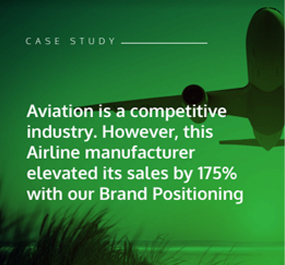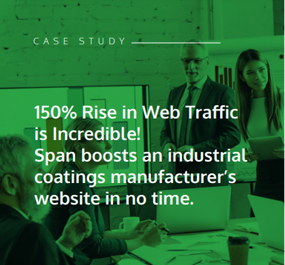 GET A FREE QUOTE
Finding the right data can be
complicated, so we are here to help