About the client
The client is a US based B2B Fintech Company which works with over 15 banks and other financial institutions to offer robust financing solutions. Their core offering is towards small and medium businesses looking for financing options either for working capital or for equipment.
The Requirement:
The client was looking for an outsourcing partner who could generate a sustainable number of warm leads at a low cost. Their CPL was nearly about $250, and due to the low quality of leads their effective closure rate was at around 10%.
Thought Process Mapping & Implementation
After thoroughly understanding the client's expectations we agreed on a 2-phase solution process and set the deliverable expectations and timelines.
PHASE 1:
Setting up a dual touchpoint process to target the prospective customers from 1 industry and content flow for demand gen, followed by segregation of leads and tracking the closure of each lead.
Phase 1 focused on mass email and tele calling lead-generation campaigns using tools such as sales force and primo to ensure results. Deliverables: 10 leads per resource, per month.
PHASE 2:
To replicate the same for 4 different industries and increase the volume of leads from 10 leads per resource to 15 leads. To also add on CPC method of lead generation via Google AdWords.
Challenges & Solutions Offered:
The primary challenge was to identify the decision-makers in various industry segments and to pitch them about the product.
With past experience, we were aware that reaching more than 10% of the desired decision-makers would be hard with only tele calling outreach. Thereby, we used both tele calling,as well as email campaigns in order to attain better reach. With cumulative efforts, we were able to generate 50-60 leads per month with 5 resources.
The other challenge was to improve the quality of leads as the client had previously experienced a low conversion of less than 10%. We improved the probing method and the questions asked to customers via both email and tele conversations and with that, we were able to double the ratio of deal closures.
CURRENT STATUS:
The Client has deployed 15 resources for generating leads in 4 different industries. We are delivering 200-250 leads per month cumulatively with the help of CPL, Email, and tele calling campaigns.
FUTURE:
We are also building an outsourced sales team with the current team and 90% of the work is done remotely. We are also looking to expand the demography towards the EU region.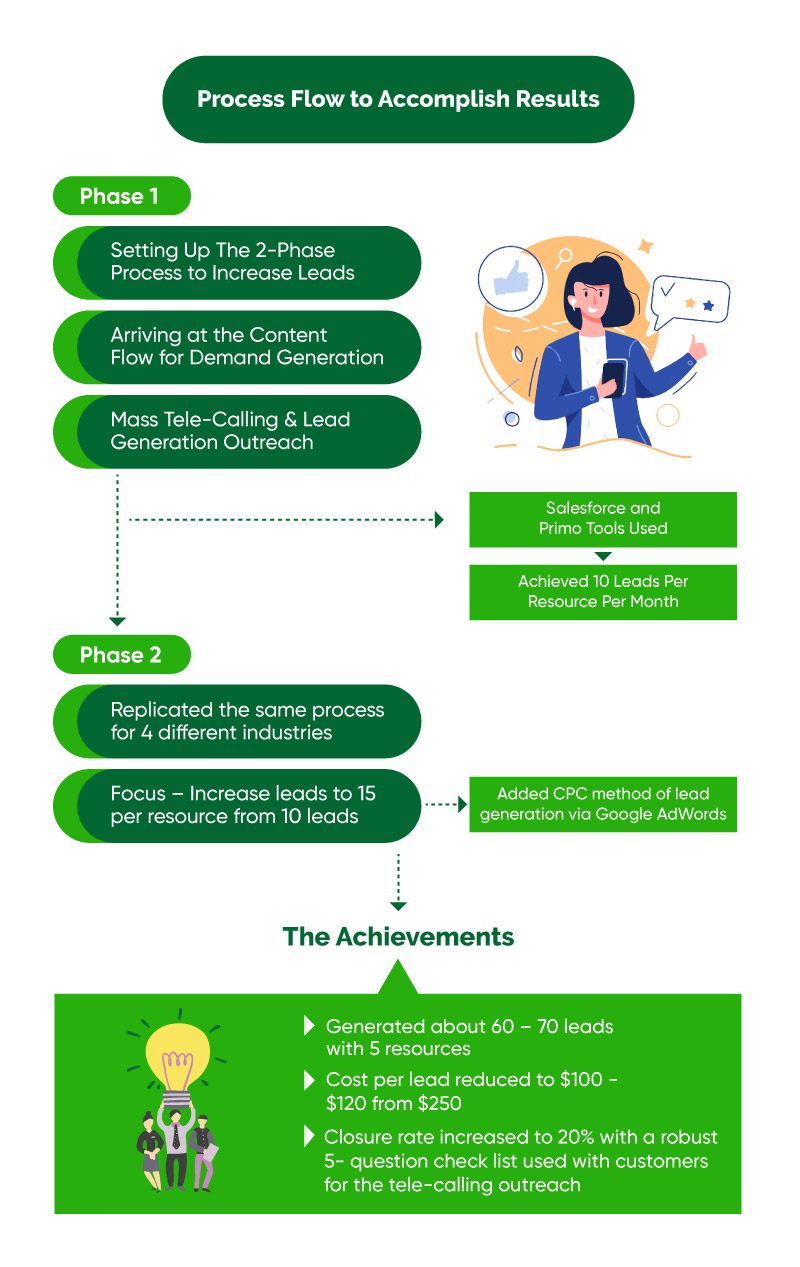 ACHIEVEMENTS
We were generating about 60 - 70 leads with a team of 5.
The cost per lead had reduced to $100 - $120 as the next expense was $4500.
Closure rate had increased by 20% with our extensive BANT analysis.
More Case Studies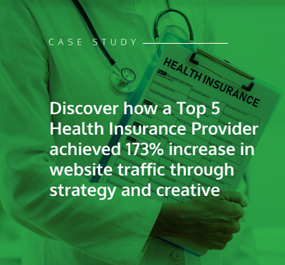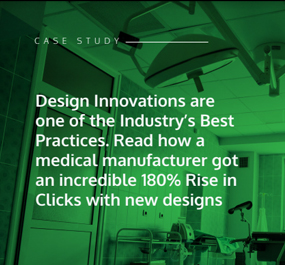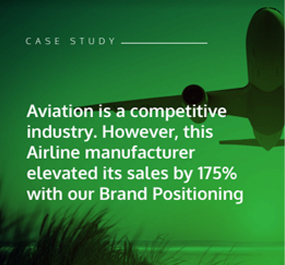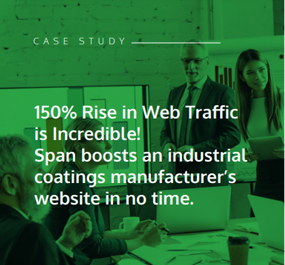 GET A FREE QUOTE
Finding the right data can be
complicated, so we are here to help