Industry

: Marketing and Advertising
Location

: San Francisco, the USA
Challenge

: Increasing email engagement through multiple campaigns and engaging market-qualified leads
Solution

: Span Global's human-verified database with accurate customer records for successful email campaigns.
Meet the client
The client is a prominent player in the American marketing and advertising industry, offering digital marketing and creative solutions to B2B tech-focused brands. The portfolio of products spans digital marketing strategies, website design, SEM/SEO, social media planning, and more. Thanks to this diverse range of services, the company generates $40 million revenue per year, catering to companies in 18+ countries.
The Challenge
Strategy
Competitive analysis
Seo/keyword research
Audience testing and research
Campaign strategy
Content creation
Video production
Design
Development
Animation
Analytics and digital media
Marketing automation
Paid media
Account-based marketing
Sales enablement
Influencer and social media management
Given such varied offerings, the client was looking to pitch them to customers with pre-determined solution focus areas. These were developers and programmers within the healthcare sector located in the USA.
This would require a customized database that informed the team about each buyer persona and their purchase intent. Plus, the company also required insights on which areas the customers were actively investing in, for which they needed its services. This would allow the sales team to assess the tam and take the necessary steps to start conversations about their offerings.
Since the client lacked a precise database, all these weren't possible. Instead, most of their targeted prospects either remained in the awareness stage or simply leaked through the funnel. Since the targeted audience was niche as well, the cold calls and generic email campaigns bore no results.
Tessa, the sales and marketing rep, noted, "We had planned to venture into the healthcare sector and offer our services to programmers and developers looking for digital marketing solutions. However, our CRM lacked the required data, and it took us ages to procure customer records, which lacked several key categories too. We deployed pilot campaigns and follow-up emails to somehow engage the prospects, but to no avail. Engagement rates remained low and we knew that our resources weren't enough and needed a custom-fitted solution to integrate into our CRM and engage the prospects."
What Followed?
The client invested in a local database provider's email list and deployed campaigns. These missed the qualified leads completely and failed to retain existing customers as well. The database's outdated and poorly-maintained records meant the campaigns were barely getting delivered to the right inboxes, and the engagement would be at an all-time low. Since the data wasn't verified properly, the sales team couldn't create nurture campaigns to onboard new prospects either.
Solution
After a terrible experience, the client reached out to us, and we were happy to help. Our experts jotted down their requests and provided the team with an updated, 100% accurate database with 7,148 unique records. These were geo-targeted and pre-verified, primed to be integrated into the CRM, and deployed for results. Here's how Span Global helped the company turn things around: -
Personalized nurture campaigns
Targeting niche customer segments required hyper-personalized content to grab their attention. Thanks to our insights, the sales and marketing team used data-driven email campaigns to nurture each prospect based on their behavior. We provided over 110 information categories to facilitate such personalized campaigns for successful customer conversion journeys. These categories included: -
NAICS code
SIC code
Social profile
LinkedIn URL
Revenue size
Company name
Direct mailing address
ZIP code
FAX number
Specialty
Using these, the team accelerated their sales cycles tenfold, compelling its leads to progress through the funnel faster and become paid customers. Using the LinkedIn and social profile data, the client also deployed follow-up and brand recall campaigns to use ABM and nurture the top leads for continued sales.
Sky-high email engagement via customer segmentation
Based on the customer records, numerous marketing assets were created for acute lead generation. Client case studies, videos (both short and long-form), infographics, social media posts, etc., were churned out to engage the various target audience personas on their preferred destinations.
Furthermore, each persona was classified according to the product type or solution interests, which helped the sales team craft relevant content and bring new leads into the funnel. These also boosted the engagement-to-conversion ratio by 2X to, elevate the brand's awareness massively.
Result
Span Global's records enabled the client to develop more insights into its pre-existing contact information. This not only created a full sales funnel, but also optimized the CRM to its full potential, leading to 90% email deliverability rate, or higher.
Since emails reached the right inboxes and customer conversions were blazing-fast, marketing expenditure was reduced by 15%, a relief for the sales and marketing unit.

On the services front, we never left a stone unturned for developing A1 products. However, upselling them proved to be quite challenging, as we didn't possess sufficient marketing data. Investing in Span Global's database changed the picture altogether. Our email engagement number went up, we reached the niche contacts we wanted, but that wasn't all. Span Global's expert team also helped us launch follow-up campaigns to ensure consistent engagement and de-duped our CRM to clean it up and reduce our stress. Thanks to them, we're now in business with top programmers and developers and are onboarding new customers every month. Span Global is an easy recommendation to any company seeking lucrative email engagement metrics!
CEO
Solution Advantage
5X
surge in email open-rates via unique customer records.
15%.
Marketing Spends Reduced
2X
increase in the engagement-to-conversion ratio, resulting in higher monthly revenues of $1200 per account.
More Case Studies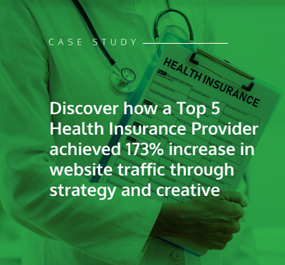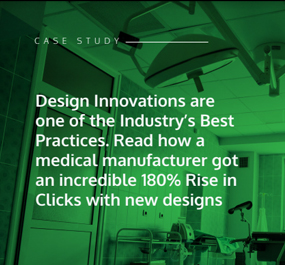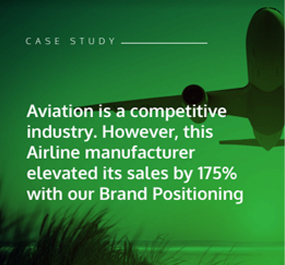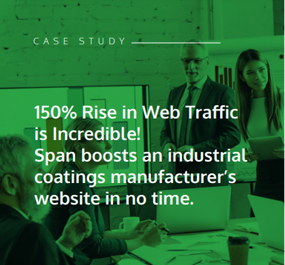 GET A FREE QUOTE
Finding the right data can be
complicated, so we are here to help