Industry

: Mobile Telecommunication
Location

: Beijing, China
Challenge

: Engaging market-qualified leads, i.e., top IT executives and decision-makers in the USA, via successful email engagement for sales conversions
Solution

: Span Global Services' holistic database with precise customer records for robust intent data identification
About the client
The client is a leading Chinese telecom player with a firm footing in the industry, providing mobile telecommunication services and products to various sectors. Their product portfolio ranges from landlines, Ethernet, T1 lines, and wired/wireless networks to optical telecom services, half/full-duplex systems, fixed-data services, etc. Owing to such a diverse array of solutions, the client has a consistent revenue accumulation of $X+ million every year, with a strong presence across X countries.
FULFILLING THE CLIENT'S ACCURATE AUDIENCE TARGETING NEEDS
its wide range of solutions, the client wanted to expand its footing and American MNCs situated in the APAC region.
Their primary aim was to pitch their products to IT leaders who required Network IT Solutions.
With their pre-determined solutions which aligned with what the client was offering, the target customer personas were identified as follows: -
Top 1,000 American companies with facilities located in APAC
Specific Job Title Contacts and its targeting was sought
This included:
CTOs
VPs of Global Companies
Workload & IT Automation Specialization
IT Managers
CIOs
Data Center Managers
Shared Office Spaces Network IT
Worldwide IT Infra Support Managers
Directors
Network Engineers
Desktop-as-a-Service Specialization
Virtual Office and Machine Specializations
Engaging such niche, geo-targeted audiences who were actively seeking telecommunication services would require an accurate database. One, that consisted of insights on who these customers were, their personas, what solutions they were researching for, which websites they subscribed to, and where they were actively investing. Overall, these would help identify each customer's purchase intent, allowing the client's marketing and sales unit to evaluate the TAM and act accordingly to pitch their offerings.
Having said that, the client's targets were barely being fulfilled. Since their CRM used run-of-the-mill prospect data, the sales team was left to deliver generic emails with the hopes of engaging customers. This also meant that their prized leads were simply stuck in the awareness stage of their funnel or leaked through, as the company didn't have personalized insights to target them successfully. Even daily email campaigns and cold calls couldn't bring in results, as the desired audience group was highly niched.
Xang-Hou, the sales and marketing rep, stated, "Our plans to expand into the American IT sector were swiftly met with a massive obstacle - the inability to get in touch with our desired customers. We intended to offer our services to C-suite professionals and decision-makers looking for telecom implementations and IT services in their organizations. However, our database had insufficient data on such customers. We tried to home-grow our database, but it took forever to accumulate customer records, which still lacked detailed categories. Nonetheless, we launched drip campaigns and sent follow-up emails to engage and retain the prospects we managed to connect with, but they were fruitless. Our engagement rates continued to dive, and we quickly realized that our email resources were insufficient."
What Followed?
The client searched for an immediate solution and purchased a local database company's mailing list to launch numerous email campaigns. The scenario remained unchanged as these emails were still missing the most promising IT leads and, more often than not, landing on their spam boxes. The database was poorly maintained and offered outdated customer records, leading to the client's engagement numbers being at an all-time low. Given that the database wasn't even pe-verified, the marketing and sales team were unable to deploy nurture campaigns to get new paid customers or retain the existing ones.
The Solution
After numerous unsuccessful attempts, the client decided to invest in a reliable provider's database. Global Lead Data Experts stepped in to provide a human-verified, 100% accurate email repository with over 3000+ profitable customer records from 1,000 companies.
Not only were these verified, geo-targeted, and rigorously vetted, but the data also hit the bull's-eye with providing the ideal solution - intent data identification.
Working on highly-targeted customer lists
Thanks to Span Global's database, the sales and marketing team could get their first step right: employing a hyper-targeted prospect list into their CRM. This is because our insights enabled the team to identify each customer's purchase intent, i.e., their past purchase patterns, their online search points, and the solutions they were proactively looking for. Using these, the team formulated an ICP (ideal customer profile) for leads from each customer segment, ultimately determining the most prospective groups with the right intent and pattern.
Knowing their customers' intent to purchase a focused solution, the client deployed drip campaigns with customized content built as per each prospect's ICP. By building specific audience segments based on their intent, the team could engage them quickly through ABM-based strategies. Since the content resonated with every lead, the latter happily responded to the client's outreach and converted to a paid customer.
Shortened sales cycle and reduced churn rates
Span Global provided globally sourced, and precise customer records to the client. These included: -
Website URL
Company name
Company ranking
Business email
Contact name
Phone number
Employee strength
Contact mailing address (USA)
Annual revenue
Industry description
SIC
ISP intelligence (for 15-20% of all the APAC facilities)
All APAC facilities' addresses (postal addresses)
LinkedIn URLs (for 65% of all the contacts provided)
Using these, the team could focus on intent-qualified leads with the correct data to engage them. Hence, the pipeline quality improved significantly, automatically shortening the sales cycle to quickly onboard interested prospects. This also boosted cross-selling and reduced the email churn rates the team was previously facing.
INTENT DATA BACKED EMAIL MARKETING YEILDED RESULTS
Span Global Services' intent data-focused customer records empowered the client's team to increase win rates significantly. Moreover, the company also received insights to retain pre-existing customers, which filled the sales funnel and led to a full-fledged CRM optimization. The sales team noted a 90% and higher deliverability rate on their emails, with an X% increase in their email engagement, a milestone that looked quite blurry before we stepped in.
Since we helped identify the best-fit audience groups, deploying lead nurture campaigns became a walk in the park. Our 360-degree solution helped the team onboard top prospects faster into the funnel, further combining tele-calling and follow-up emails to make them sign up or purchase the client's offerings.

When it came to offerings, we did everything we could to produce top-tier products. But upselling them to our targeted audiences was a different ballgame that required resources we didn't have. Partnering with Span Global Services proved to be the best solution as it completely brought the ball into our court. Using their data, we could run successful campaigns, engage the most valuable leads, and build on our pre-existing database to capture the American market. Thanks to them, our market spends were reduced too, now that we were using intent data to convert the most suitable prospects. We finally have an American audience, a booming one rather, and we have Span Global to thank for that.
CEO
Solution Advantage
5X
surge in email open-rates via unique customer records.
15%.
Marketing Spends Reduced
2X
increase in the engagement-to-conversion ratio, resulting in higher monthly revenues of $1200 per account.
More Case Studies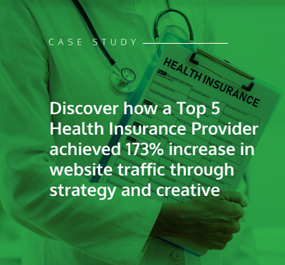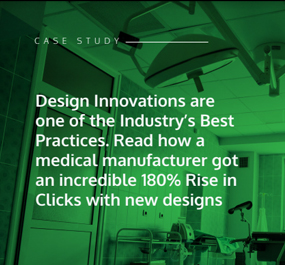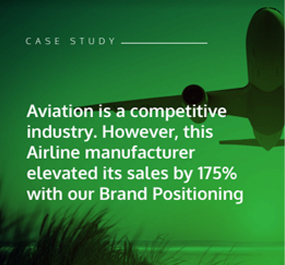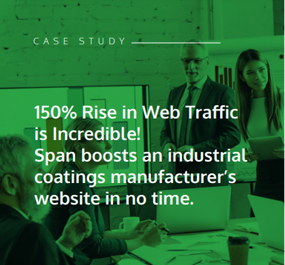 GET A FREE QUOTE
Finding the right data can be
complicated, so we are here to help