White Label Solution Advantage
40%
Jump in email response rates
250%
Improvement in marketing lead qualification accuracy
Industry

: Customer Experience, Marketing & Sales
Location

: New York
Challenge

: Providing fresh, accurate and continuous lead data, lead samples, trials and self-service database experience for existing as well as new clients.
Solution

: Span Global's White Label Lead Database Deployment and Service
About the client
The client is a leading American marketing services company headquartered in Austin, Texas. Their services include analytics, strategy, marketing technology, creative services, digital marketing, customer care, direct mail, logistics, and fulfillment.
Client Goals
The client aspired to position themselves as a global, Customer Experience (CX) marketing company. Another key strategic goal was to position their services towards top local business leaders as their partner for oversees growth. They wanted to partner with top global enterprises and fortune 500 companies as a growth partner to increase their channel partnerships all over the world.
What did the client require?
A lead data engine for their customers coming from diverse industry segments. The client had customers with global ambitions and who wanted to scale very fast. Their expectations required a special and non-stop lead engine that could supply accurate contact intelligence and quality market insights.
The client wanted a round-the year servicing pipeline that could deliver high quality, unique premium leads with dedicated backend account support.
Their growth teams wanted a reliable Data Integration-as-a-Service model that could then be used to service their end-customer's social targeting, Google Ad targeting, Salesforce, marketing automation, CRM enhancement and much more. The scope of servicing the end customers and helping the global sales and marketing leadership required a dedicated back-end support.
Solution
The integration provided by Span Global Services has transformed the client's once static desktop website into a dynamic lead platform app – Made possible by Span's continuously refreshed lead data.
The client's partnership with Span Global is now helping them connect customers seeking leads with their right match. The client is now able to make this business and professional networking happen and emerge as a champion for the industry without writing one single line of code.
The technical execution from Span Global's Lead Platform team ensures that the client is able to deliver a reliable and dependable lead data pipeline to their customers. The low-code feature offering Span Global's Lead data integration has become a seamless experience for our client's B2B customer-base.
This white label solution is therefore helping the client supply a consistent and fresh lead flow and promise more conversions. They have now added CRM lead data integrations as one of their biggest selling propositions and revenue generator.
The brand as the face of Span Global Solution's Lead Data Platform has emerged as a go-to-partner for fresh leads among top B2B marketers in the USA. Span Global's Artificial intelligence enabled real-time accurate lead mapping gives them the capability to undertake CRM data cleansing on demand for their customers. Their customers until recently were facing an uphill challenge to ensure their CRM marketing data is refreshed and up-to-date. With Span Global's Lead Data Platform, the client is now able to demonstrate game-changing CRM data cleansing as a part of their digital marketing services. This ensures complete transparency and educates the client's customers on the use of lead data in their marketing campaign success.
Thanks to this white label integration, the client is now able to deploy round-the-year service packages, with a powerful lead data enrichment engine that work's at their customer's beck-and-call.
Result
After the White Label solution was deployed for the customer, their revenues from new client acquisitions have witnessed a three-fold jump from their best-performing year thus far. It has resulted in growing list of satisfied customers for whom Span Global Services growth campaigns are launching targeted campaigns that have shown significant savings in advertising costs for the customer's clientele.

Our ability to quickly test audience behavior and suggest digital strategies that work for our clients is bringing down their Cost Per Lead (CPL) and thus driving higher campaign ROIs. This means a lot of happy clients for us and repeat customers apart from signing up new deals that are long term and more lead strategy oriented rather than we managing on the advertising spends for our clients. This has opened a whole new avenue for incoming revenue flow into the organization that strengthens our foothold and helps us differentiate in an already competitive market.
Richard Fanning, Customer Success Head
More Case Studies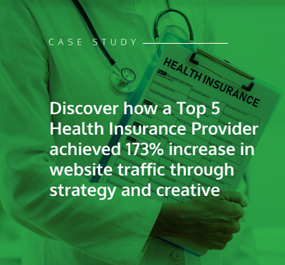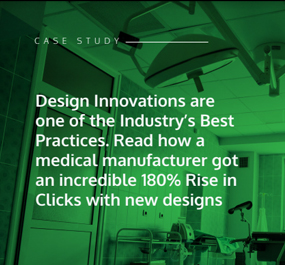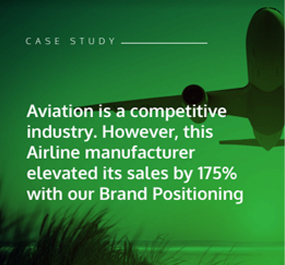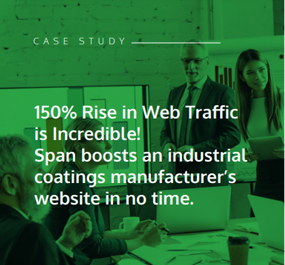 GET A FREE QUOTE
Finding the right data can be
complicated, so we are here to help