Why is B2B Email Appending important to succeed in businesses?
Today email marketing is considered as one of the most powerful and influential tool to make an impact on consumers. A record from Salesforce Marketing suggests that 73% of B2B marketers prefer email marketing as its essential for business growth. However emails of your prospects might change sooner than you expect, or some may unsubscribe to your updates. In that case B2B Email Append can keep your marketing database up-to-date and expand it methodically with email addresses of old and new customers!
GET YOUR B2B EMAIL DATABASE APPENDED NOW!
Help us serve you better! Fill out the details in the form below
and let our representatives guide you through the b2b email appending process!
To combat this business challenge the most convenient and non-risky way is to go for timely and continuous b2b email appending services from Span Global Services. With approximately 3-6% email addresses of business executive decays on a monthly basis, b2b email appending services ensures that all non-accurate email ids are replaced with valid ones!
B2B marketing requires a different sales and promotional approach in order to achieve the desired business returns.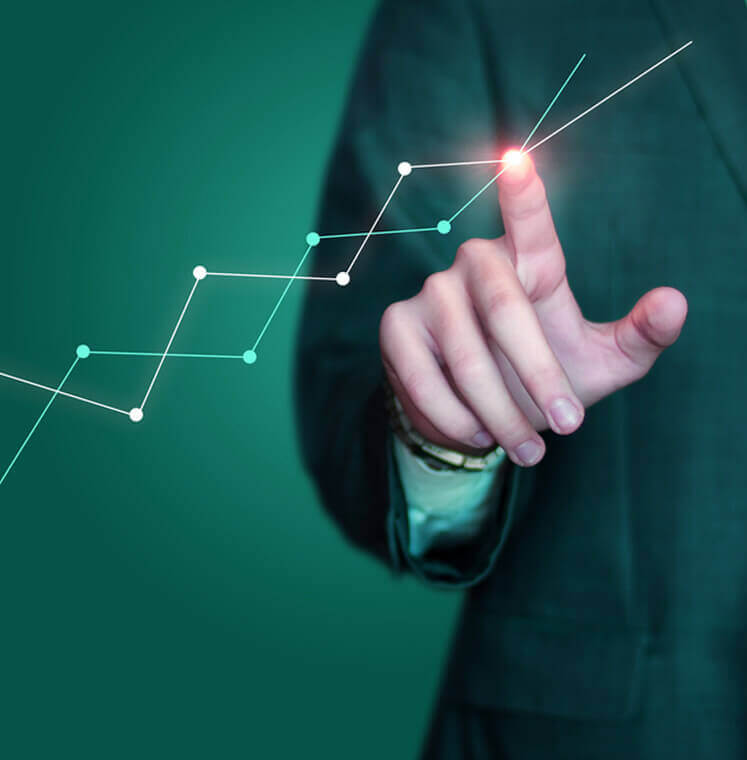 Some of the most prominent challenges faced in b2b marketing are:
Data inaccuracy and non-responsiveness: When business executive change organizations their old professional b2b email addresses get obsolete and invalid.
Market competition: With multiple contenders seeking to gain attention, b2b email append marketing requires marketers to come up with appropriate strategies and promotional campaigns to be on the top of their targeted audiences' mind.
Customer retention: Difficulty in retaining old customers with changing b2b email addresses due to professional changes.
Review of B2B Email Address Append process
At Span Global Services we try to deliver updated and appended b2b databases in the shortest span of time. But how do we carry out this entire process of b2b email appending? Let's have a glimpse of the steps here:
The b2b email appending services commences with collecting the obsolete b2b email database from our clients.
It is then formatted and matched with our master b2b email database through automated and manual process, so that no detail is missed. New email addresses are added, spelling errors are corrected, missing ids are filled in etc.
To authenticate the validity of email ids 'welcome' messages are sent with the option to opt-in and/or opt-out (on request). A response time of 5-7 days is allowed for patrons to reply.
The final step of the b2b email append process involves compiling this updated b2b email addresses and delivering it to clients.
How does Span Global Services excel at B2B Email Append?
There is a stiff competition in the market today, so it's very important to get proper resources to build audience engaging promotions. Nowadays organizations are realizing the importance of getting their email databases updated regularly, that's why Span Global Services brings world-class b2b email append services for marketers to be able to take their digital and online campaigns to the right masses without bothering about email bounces or spam! There are many reasons for us to believe that our services for b2b email address append are state of the art. They are:
Data is procured from the most reliable business sources- trade shows, magazine subscriptions, marketing conferences etc.
B2B Email Appending assists in increasing traffic to website from new customers
Facilitates easy and effective communication with customers digitally
Reduces chances of email bounces by delivering regularly verified data
Highest b2b email list match rate in the industry with guaranteed delivery
Shortest turnaround time of 5-15 days depending on the size and quality of data
It's time to start making the right business choices and invest in our business to business email appending services to reap immediate business returns and ROI by reaching out to business professionals who have the intention and resources to invest in your products and services!
Take leverage of our data appending solution at this instant. Ensure that your non-functional b2b email databases are appended regularly and are high performing.
GET A FREE QUOTE
Finding the right data can be
complicated, so we are here to help