Insights We Have Compiled Data of South Korea
| | |
| --- | --- |
| South Korea C-Level Executives List | CEOs, CFOs, CMOs, CIOs, CTOs, COOs, CAOs, CSOs, CMDs |
| South Korea CVDs and Decision Makers | President, VPs, Directors, Managing Directors, AVPs |
| South Korea Professionals List | Doctors, Lawyers, Accountants, Academicians, Librarians, HR Managers, Event Organizers and more |
| South Korea Industries Executives List | Information Technology, BFSI, Healthcare, Legal, Real Estate, Construction, Oil and Gas, Travel and Tourism, Education, Hospitality, Retail, Manufacturing, Automotive, Transportation, Mining, Telecommunication, Business Services, Media & Entertainment, Life Sciences, Consulting, Pharmaceuticals, Semiconductor, Agriculture and more |
| South Korea Technology Users List | ERP, CRM, SCM, SAP, Oracle, Salesforce, Microsoft, Adobe, JD Edwards, People Soft SugarCRM, Lawson, 3COM, AS400, Siebel CRM, Quickbooks, Linux, .NET, and more |
| South Korea Healthcare Professionals List | Physicians, Surgeons, Doctors, Nurses, Pathologists, Pharmacist, Gynaecologists, Neurologists, Dentists, Orthopaedists, Psychiatrists and more |
| South Korea Industry List | Large Shipping, Realestate, Banking & Finance, Manufaturers, Chemical, Cement, Supply Chain, Agriculture, Insurance and more |
GET A FREE QUOTE
We have got you covered on all your email and direct marketing needs
Segmentation of Contacts by Job Role
| Job Roles | Email | Phone & Direct Mail |
| --- | --- | --- |
| Engineering | 327,909 | 2,392,276 |
| Finance | 307,433 | 2,242,073 |
| HR | 189,543 | 1,380,746 |
| IT | 329,676 | 2,403,715 |
| Legal | 152,309 | 1,114,777 |
| Marketing | 198,783 | 1,450,387 |
| Media & Communication | 237,705 | 1,733,791 |
| Operations | 937,142 | 6,843,327 |
| Product Management | 35,582 | 262,671 |
| Program & Project Management | 195,159 | 1,426,123 |
| Purchasing | 41,824 | 304,591 |
| Quality Assurance | 71,451 | 520,139 |
| Real Estate | 142,048 | 1,039,147 |
| Research | 198,174 | 1,448,136 |
| Sales / Business Development | 782,909 | 5,714,508 |
| Senior Management | 1,334,767 | 9,742,340 |
| Total | 5,482,414 | 40,018,747 |
Segmentation of Contacts by Industry
| Job Roles | Email | Phone & Direct Mail |
| --- | --- | --- |
| Business Services | 124,226 | 905,392 |
| Automotive | 50,124 | 368,096 |
| Banking & Financial Services | 128,922 | 939,677 |
| Media & Publishing | 41,912 | 303,040 |
| Information Technology | 245,648 | 1,794,697 |
| Construction | 142,593 | 1,038,743 |
| Consumer Goods & Services | 110,509 | 805,258 |
| Manufacturing | 148,133 | 1,080,645 |
| Government | 97,894 | 715,359 |
| Education | 97,604 | 711,054 |
| Healthcare | 252,931 | 1,845,673 |
| Hospitality & Travel | 48,176 | 350,955 |
| Human Resources | 28,468 | 209,280 |
| Industrial Automation | 6,979 | 48,761 |
| Insurance | 55,452 | 402,617 |
| Investment Banking & Venture Capital | 19,013 | 140,9853 |
| Law Practice & Legal Services | 64,199 | 470,849 |
| Supply Chain & Logistics | 61,248 | 444,924 |
| Marketing & Advertising | 40,300 | 292,735 |
| Mining & Metals | 8,205 | 58,437 |
| Nonprofit Organization Management | 40,060 | 293,903 |
| Oil & Energy & Renewables & Environment & Utilities | 62,489 | 458,366 |
| Pharmaceuticals | 27,904 | 201,510 |
| Public Relations & Communications | 16,111 | 116,8873 |
| Real Estate | 86,098 | 629,250 |
| Research | 26,236 | 192,990 |
| Retail | 150,650 | 1,101,936 |
| Telecommunications & Wireless | 44,941 | 327,341 |
| Warehousing | 9,905 | 71,578 |
| Wholesale | 15,885 | 115,234 |
| Total | 2,252,815 | 16,436,172 |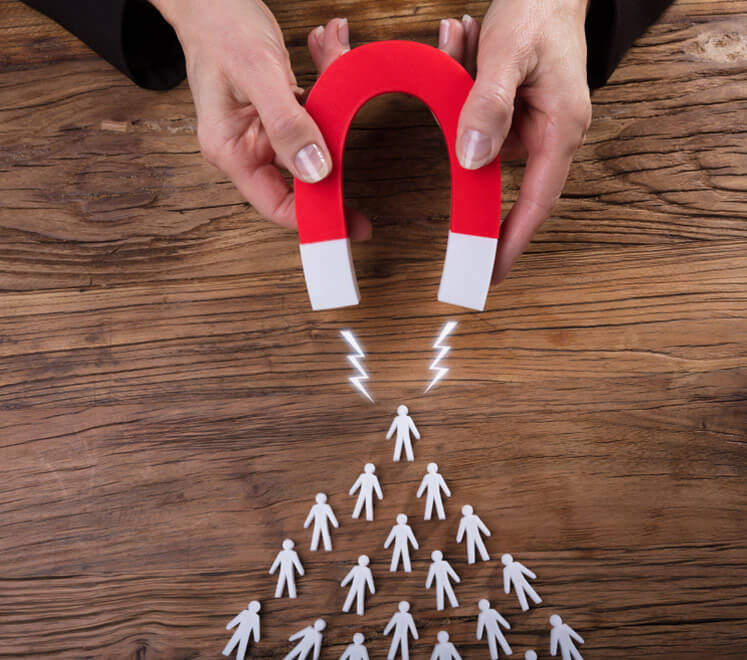 South Korea Email Database Segmented By Industry Wise
With our South Korea Business Email List you can connect with high value business profiles in the region. This list is geo-targeted email list and segmented to enable you implement targeted marketing campaigns. It provides you with a list of top executives from all levels of the management and is suitable for campaigns through email, post and telephone.

Our experience in list management and building helps you obtain high quality sales leads that determine the success of your campaigns.

Get Access to the Most Reliable South Korea Business Email Lists for Quality Leads
Businesses and professionals using this application in a range of industries are included in our south korea email list. This mailing list / email list offers one of the most recently updated and largest databases in the globe.
Choose Our South Korea Business Mailing Lists For Your Marketing Goals
Our South Korea Mailing Lists Are Focused At Enhancing the Company's B2B
Direct Marketing
Telemarketing
Event Marketing and Other
Online Marketing Campaigns
Categories for List Segmentation Include:-
| | |
| --- | --- |
| Title | Name |
| Email Address | Employees Size |
| Country | Revenue Size |
| Phone, Mobile and Fax | State, City, Zip Code |
| Website | Business Contact Number |
| Industry | SIC & NAICS Code |
| Company Name | And more… |
Some of Our Top Selling C-Level Executives List, Industry Wise
Executives Email List and Healthcare Mailing Addresses for the USA Include:
Some of Our Top Selling Databases and Technology Contact Lists:
Geo Targeted Country Wise Lists
Geo Targeted Region Wise Lists
GET A FREE QUOTE
Finding the right data can be
complicated, so we are here to help