Get a Customized Customers Database to Improve Brand Recognition
Global demand for plumbing and Heating, Ventilation, Air Conditioning (HVAC) equipment and services is booming since the emergence of middle-class consumers and ongoing developments in the private and public construction sectors. The market value of the HVAC industry may reach around 367.5 billion dollars by 2030.
For an industry so enormous yet very specialized in nature, effectively tapping into the market can be daunting. Fret no more! Now connect with plumbers, heating contractors, plumbing contractors, air conditioning contractors, top business executives, key personnel, and decision-makers with purchasing power in no time. Reach and engage the right prospects with our 100% legally sourced, updated, and accurate plumbing and HVAC industry email list.
GET A FREE QUOTE
We have got you covered on all your email and direct marketing needs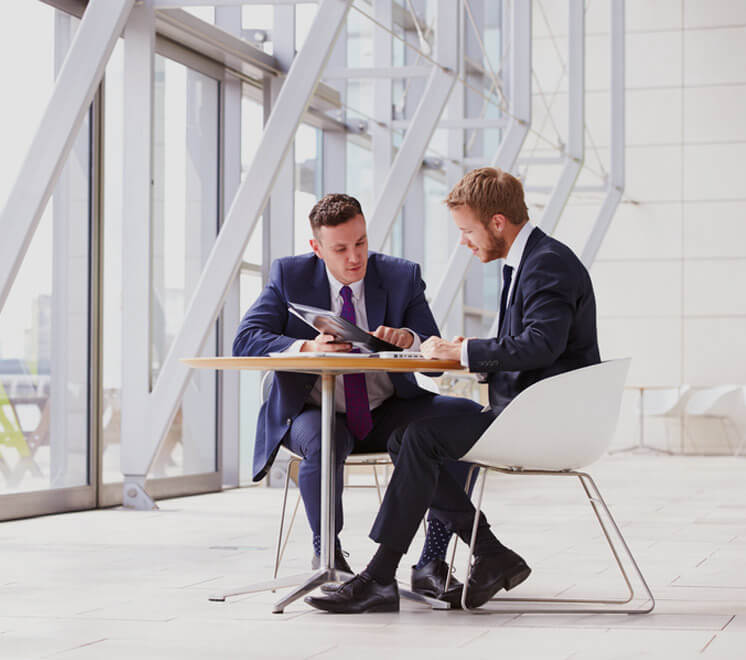 Buy Email Lists from Span Global Services and Receive High Opt-in Data and 95% Deliverance Rate
Smart marketers are often looking to minimize campaign costs, build profitable business relations, and expand brand visibility. As experts in marketing, we offer a multi-channel approach with our industry email lists to invite, engage, and retain businesses. Develop personalized marketing campaigns and send them by segments through telemarketing, email marketing, event marketing, direct mail marketing, and content marketing.
Procuring such a vast volume of data to engage individuals and organizations from the HVAC and plumbing industry can be challenging. Besides, companies are involved in battle royal to deliver mailing lists at slashed rates.
You can use our email-and-social-verified and data-driven plumbing and HVAC equipment mailing list to end all your marketing woes. Our data experts carry out market research and provide you insights for niche campaigns that involve marketing yourself in a vast unexplored market like HVAC and plumbing.
One-Stop Solution for B2B Email Lists
Choosing Span Global Services will make all the difference. Transform your marketing strategies and boost your revenue with our tailored, permission-based, deliverable, and authentic plumbing and HVAC equipment email list. Get a free one-on-one consultation with us today!
How Span Global Services Gives You a Competitive Edge
Authentic and up-to-date email addresses
Customer-consented contact information for increased accuracy
Marketing intelligence on companies and individuals in the plumbing and HVAC industry
95% deliverability and organic conversions assured on our highly-responsive HVAC equipment email list
A range of decision-makers job titles, customers, companies, shops, contractors, plumbers, HVAC technician, HVAC specialist, and C-level professionals
A free sample so that you can see for yourself that we tick all your boxes
Complete 'campaign-ready' marketing details and high-end data services
100% verified and validated contacts
Collected from credible sources including public records, publications, business cards, conferences, trade shows, press releases, magazine subscriptions, directories, seminars, government records, business organizations demographics, annual reports, and yellow pages.
Drive sales with our massive database of entirely standardized records, segmented b2b email data, and updated phone details. Our plumbing and HVAC equipment email list includes the following information:
Contact name
Email address
Physical residential/company address
Company name
Business contact number
Company size
SIC code
Revenue
Industry/Sector
Some of our Industry-Wise Lists
Frequently
Asked
Questions
To build a plumbing and HVAC equipment industry mailing list, you must first determine your target audience. To reach these consumers, you will have to contact an expert data partner to fortify a high-quality database that specifically meets your business needs.
Span Global Services' plumbing and HVAC equipment industry email database assures you to eliminate all your campaigning woes. Enjoy 95% deliverability, higher opt-in data, and conduct personalized campaigns across multiple channels preferred by your audience.
Yes, our plumbing and HVAC equipment industry email list will equip you with primary contact information to help you identify the best prospects. These include contact names, SIC codes, revenues, sectors/industries, email addresses, company addresses, company size, physical residential addresses, and more.
Yes. We have an international data network that offers you access to organizations and executives across various regions such as Europe, the US, UK, Asia, the Middle East, and many more. We give you and your brand an enhanced reach.
GET A FREE QUOTE
Finding the right data can be
complicated, so we are here to help