Insights we have compiled data of Asia Pacific Countries
| | |
| --- | --- |
| Asia Pacific Countries C-Level Executives List | CEOs, CFOs, CMOs, CIOs, CTOs, COOs, CAOs, CSOs, CMDs |
| Asia Pacific Countries CVDs and Decision Makers | President, VPs, Directors, Managing Directors, AVPs |
| Asia Pacific Countries Professionals List | Doctors, Lawyers, Accountants, Academicians, Librarians, HR Managers, Event Organizers and more |
| Asia Pacific Countries Industries Executives List | Information Technology, BFSI, Healthcare, Legal, Real Estate, Construction, Oil and Gas, Travel and Tourism, Education, Hospitality, Retail, Manufacturing, Automotive, Transportation, Mining, Telecommunication, Business Services, Media & Entertainment, Life Sciences, Consulting, Pharmaceuticals, Semiconductor, Agriculture and more |
| Asia Pacific Countries Technology Users List | ERP, CRM, SCM, SAP, Oracle, Salesforce, Microsoft, Adobe, JD Edwards, People Soft SugarCRM, Lawson, 3COM, AS400, Siebel CRM, Quickbooks, Linux, .NET, and more |
| Asia Pacific Countries Healthcare Professionals List | Physicians, Surgeons, Doctors, Nurses, Pathologists, Pharmacist, Gynaecologists, Neurologists, Dentists, Orthopaedists, Psychiatrists and more |
| Asia Pacific Countries Industry List | Large Shipping, Realestate, Banking & Finance, Manufaturers, Chemical, Cement, Supply Chain, Agriculture, Insurance and more |
GET A FREE QUOTE
On your email and direct marketing needs
Segmentation of Contacts by Job Role
| Job Roles | Email | Phone & Direct Mail |
| --- | --- | --- |
| Engineering | 327,909 | 2,392,276 |
| Finance | 307,433 | 2,242,073 |
| HR | 189,543 | 1,380,746 |
| IT | 329,676 | 2,403,715 |
| Legal | 152,309 | 1,114,777 |
| Marketing | 198,783 | 1,450,387 |
| Media & Communication | 237,705 | 1,733,791 |
| Operations | 937,142 | 6,843,327 |
| Product Management | 35,582 | 262,671 |
| Program & Project Management | 195,159 | 1,426,123 |
| Purchasing | 41,824 | 304,591 |
| Quality Assurance | 71,451 | 520,139 |
| Real Estate | 142,048 | 1,039,147 |
| Research | 198,174 | 1,448,136 |
| Sales / Business Development | 782,909 | 5,714,508 |
| Senior Management | 1,334,767 | 9,742,340 |
| Total | 5,482,414 | 40,018,747 |
Segmentation of Contacts by Industry
| Job Roles | Email | Phone & Direct Mail |
| --- | --- | --- |
| Business Services | 124,226 | 905,392 |
| Automotive | 50,124 | 368,096 |
| Banking & Financial Services | 128,922 | 939,677 |
| Media & Publishing | 41,912 | 303,040 |
| Information Technology | 245,648 | 1,794,697 |
| Construction | 142,593 | 1,038,743 |
| Consumer Goods & Services | 110,509 | 805,258 |
| Manufacturing | 148,133 | 1,080,645 |
| Government | 97,894 | 715,359 |
| Education | 97,604 | 711,054 |
| Healthcare | 252,931 | 1,845,673 |
| Hospitality & Travel | 48,176 | 350,955 |
| Human Resources | 28,468 | 209,280 |
| Industrial Automation | 6,979 | 48,761 |
| Insurance | 55,452 | 402,617 |
| Investment Banking & Venture Capital | 19,013 | 140,9853 |
| Law Practice & Legal Services | 64,199 | 470,849 |
| Supply Chain & Logistics | 61,248 | 444,924 |
| Marketing & Advertising | 40,300 | 292,735 |
| Mining & Metals | 8,205 | 58,437 |
| Nonprofit Organization Management | 40,060 | 293,903 |
| Oil & Energy & Renewables & Environment & Utilities | 62,489 | 458,366 |
| Pharmaceuticals | 27,904 | 201,510 |
| Public Relations & Communications | 16,111 | 116,8873 |
| Real Estate | 86,098 | 629,250 |
| Research | 26,236 | 192,990 |
| Retail | 150,650 | 1,101,936 |
| Telecommunications & Wireless | 44,941 | 327,341 |
| Warehousing | 9,905 | 71,578 |
| Wholesale | 15,885 | 115,234 |
| Total | 2,252,815 | 16,436,172 |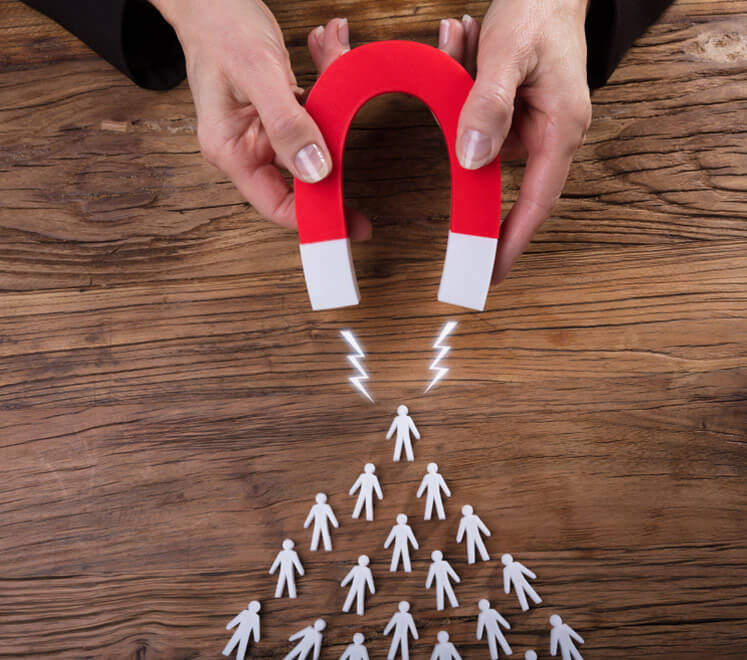 Boost leads with list of c-level executives in Asia Pacific Countries
This year market survey on CEOs by Gartner showed that APAC CEOs are expecting deliverables to rise by 24% by the end of year 2018. Asia Pacific countries consist of Chief Executive Officers with versatile job responsibilities. To be able to reach them for getting your products and services recognized and purchased, you need to directly touch base with them. With Span Global Services' permission-based databases, you can reach your business goals within your estimated time.
The Asia Pacific Country Executives List is compiled with multichannel marketing resources that serve as one-stop marketing solutions for marketers. Your reach cannot be limited when your business needs to grow beyond tested markets. Our direct marketing lists enable geo-targeted approach when marketers want to test markets unexplored earlier. With Can-Spam compliant and SMTP verified business email lists, your campaigns will directly reach the inboxes of your prospects from such markets, and improve leads generation.
Tap niche markets with list of Asia Pacific countries business leads
Increase your marketing effectiveness, while reducing campaign costs by using our accurate APAC Business Heads Mailing Addresses. Our master file comprises these addresses in their recently validated formats. The reason behind the high success rate of your campaigns are these addresses, as these are fresh and highly responsive. In case, you are not sure about how your campaigns should be personalized as per your prospects, our systematically categorized database will help you to custom-build your campaign messages.
We provide Asia Pacific C-level Executives data that paves way for you to optimize profitable business opportunities. Increasing demand for high quality products and services, across industry and business verticals, makes it important for marketers to wisely choose their prospects. Unlike bulk marketing, which does not require marketers to stick to specific buyer personas, targeted b2b marketing needs marketers to focus on particular contacts. Our database supports niche marketing.
Categories for list segmentation Include:-
| | |
| --- | --- |
| Title | Name |
| Email Address | Employees Size |
| Country | Revenue Size |
| Phone, Mobile and Fax | State, City, Zip Code |
| Website | Business contact number |
| Industry | SIC & NAICS Code |
| Company Name | And more… |
Some of our top selling C-Level Executives List, Industry Wise
Executives Email List and Healthcare Mailing Addresses for USA includes:
Top Selling Technology Contact Lists:
Geo Targeted Country Wise Lists
Geo Targeted Region Wise Lists
GET A FREE QUOTE
Finding the right data can be
complicated, so we are here to help