Insights We Have Compiled Data of Singapore
| | |
| --- | --- |
| Singapore C-Level Executives List | CEOs, CFOs, CMOs, CIOs, CTOs, COOs, CAOs, CSOs, CMDs |
| Singapore CVDs and Decision Makers | President, VPs, Directors, Managing Directors, AVPs |
| Singapore Professionals List | Doctors, Lawyers, Accountants, Academicians, Librarians, HR Managers, Event Organizers and more |
| Singapore Industries Executives List | Information Technology, BFSI, Healthcare, Legal, Real Estate, Construction, Oil and Gas, Travel and Tourism, Education, Hospitality, Retail, Manufacturing, Automotive, Transportation, Mining, Telecommunication, Business Services, Media & Entertainment, Life Sciences, Consulting, Pharmaceuticals, Semiconductor, Agriculture and more |
| Singapore Technology Users List | ERP, CRM, SCM, SAP, Oracle, Salesforce, Microsoft, Adobe, JD Edwards, People Soft SugarCRM, Lawson, 3COM, AS400, Siebel CRM, Quickbooks, Linux, .NET, and more |
| Singapore Healthcare Professionals List | Physicians, Surgeons, Doctors, Nurses, Pathologists, Pharmacist, Gynaecologists, Neurologists, Dentists, Orthopaedists, Psychiatrists and more |
| Singapore Industry List | Large Shipping, Realestate, Banking & Finance, Manufaturers, Chemical, Cement, Supply Chain, Agriculture, Insurance and more |
GET A FREE QUOTE
We have got you covered on all your email and direct marketing needs
Segmentation of Contacts by Job Role
| Job Roles | Email | Phone & Direct Mail |
| --- | --- | --- |
| Engineering | 327,909 | 2,392,276 |
| Finance | 307,433 | 2,242,073 |
| HR | 189,543 | 1,380,746 |
| IT | 329,676 | 2,403,715 |
| Legal | 152,309 | 1,114,777 |
| Marketing | 198,783 | 1,450,387 |
| Media & Communication | 237,705 | 1,733,791 |
| Operations | 937,142 | 6,843,327 |
| Product Management | 35,582 | 262,671 |
| Program & Project Management | 195,159 | 1,426,123 |
| Purchasing | 41,824 | 304,591 |
| Quality Assurance | 71,451 | 520,139 |
| Real Estate | 142,048 | 1,039,147 |
| Research | 198,174 | 1,448,136 |
| Sales / Business Development | 782,909 | 5,714,508 |
| Senior Management | 1,334,767 | 9,742,340 |
| Total | 5,482,414 | 40,018,747 |
Segmentation of Contacts by Industry
| Job Roles | Email | Phone & Direct Mail |
| --- | --- | --- |
| Business Services | 124,226 | 905,392 |
| Automotive | 50,124 | 368,096 |
| Banking & Financial Services | 128,922 | 939,677 |
| Media & Publishing | 41,912 | 303,040 |
| Information Technology | 245,648 | 1,794,697 |
| Construction | 142,593 | 1,038,743 |
| Consumer Goods & Services | 110,509 | 805,258 |
| Manufacturing | 148,133 | 1,080,645 |
| Government | 97,894 | 715,359 |
| Education | 97,604 | 711,054 |
| Healthcare | 252,931 | 1,845,673 |
| Hospitality & Travel | 48,176 | 350,955 |
| Human Resources | 28,468 | 209,280 |
| Industrial Automation | 6,979 | 48,761 |
| Insurance | 55,452 | 402,617 |
| Investment Banking & Venture Capital | 19,013 | 140,9853 |
| Law Practice & Legal Services | 64,199 | 470,849 |
| Supply Chain & Logistics | 61,248 | 444,924 |
| Marketing & Advertising | 40,300 | 292,735 |
| Mining & Metals | 8,205 | 58,437 |
| Nonprofit Organization Management | 40,060 | 293,903 |
| Oil & Energy & Renewables & Environment & Utilities | 62,489 | 458,366 |
| Pharmaceuticals | 27,904 | 201,510 |
| Public Relations & Communications | 16,111 | 116,8873 |
| Real Estate | 86,098 | 629,250 |
| Research | 26,236 | 192,990 |
| Retail | 150,650 | 1,101,936 |
| Telecommunications & Wireless | 44,941 | 327,341 |
| Warehousing | 9,905 | 71,578 |
| Wholesale | 15,885 | 115,234 |
| Total | 2,252,815 | 16,436,172 |
Drive Maximum Campaign Response with the Targeted Singapore Business Email List
Marketers are always on the lookout for new markets for expanding their business and gaining new customers. As one of the most magnetic economies with an extensive consumer base and business potential, Singapore has gradually emerged as a pro-business market. Marketers, vendors, partners from the US, UK, Canada, Europe and other place looking for an accurate and verified database for reaching out to businesses and decision makers in Singapore can now make easy and effective communication with the Singapore Business Email List. When marketers lose business opportunities, it translates to lost customers and revenue, and lost opportunities for market expansion and brand awareness. But with our database, marketers need not miss out on a single opportunity! Custom-made according to business specifications, the list of Singapore Business Mailing Addresses is designed for extensive data-driven multi-channel B2B marketing!

So make sure that you do not miss this opportunity to achieve your business goals and promote your products and services in the international markets! To have a better understanding of our expertise and the quality of our database, get in touch with us now for a Free sample and count of the Singapore B2B Executives Mailing Lists today!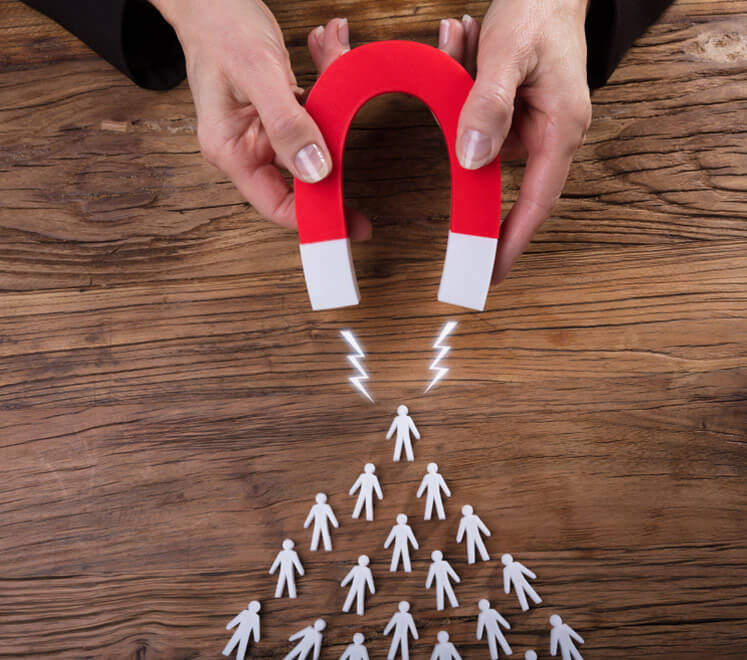 Advantages of Span Global Services Singapore Email list
With the aim of delivering quality database that will deliver every time it is put to use, Span Global Services offers the list of Singapore Business Mailing Addresses for marketers to take their products and services to Singaporean marketers with speed and agility! Global business environments are changing as countries are getting into agreements for free trade and international business. With our database, marketers can take the advantage of accurate and detailed databases to make their international presence more dominant and long-lasting! The highlights of choosing our Geo Targeted Business Mailing Lists are:
Unique database with data systematically segmented into almost 50 professionally relevant fields, including business executives' Name and Title, Mailing Address, Company Name and Address, Revenue and Employee size, Email, Phone and Fax numbers, Industry and SIC code and more
Meticulously verified and validated database, through manual (tele-verification) and automated processes, to ensure data accuracy and relevancy
Up-to-date database suitable for reaching targeted business executives through b2b direct marketing, telemarketing, event marketing, online marketing and other B2B campaigns
Superior quality email database with data procured and collated from authentic sources like public records, websites, business cards, trade shows, magazine subscriptions, business journals and publications and more
Why Connect With Business Executives From the Singapore
As a gateway for European and American firms to enter the robust and sophisticated economies of the Asian sub-continent, Singapore is one of the most modern and in-demand economies for international trade! With the Singapore Business Email Addresses Database marketers can make frequent and regular communication with top decision makers and organizational heads in Singapore!
A trade-oriented economy, Singapore is known for allowing a conductive business environment with numerous agreements for free trade and investment guaranteed. It also has extremely rigorous IP laws which make it a preferred location by organizations involved in R&D, creative technologies and other knowledge driven ones. Additionally it also offers services in the financial sector, including treasury operations, trade finance, wealth management, investment banking and more. Due to its strategic location and proximity to international waters, Singapore has also become the hub for centralization of services which in turn has benefited organizations to lower operating costs, improve rate of productivity and maintain excellence in service delivery!
Some of Our Top Selling C-Level Executives List, Industry Wise
Executives Email List and Healthcare Mailing Addresses for the USA Include:
Geo Targeted Country Wise Lists
Geo Targeted Region Wise Lists
Categories for list segmentation Include:-
| | |
| --- | --- |
| Title | Name |
| Email Address | Employees Size |
| Country | Revenue Size |
| Phone, Mobile and Fax | State, City, Zip Code |
| Website | Business contact number |
| Industry | SIC & NAICS Code |
| Company Name | And more… |
Added benefits of the B2B Singapore business executives lists
For marketers in the US, UK, Canada and other European countries it is a daunting task to get accurate contact details of business professionals in Singapore. But with the result guaranteeing Singapore B2B email addresses lists marketers can let go of any such worries. We have a proven-record of delivering databases that perform beyond customer expectations and assist them in earning better ROI and higher business returns! Regarded by our loyal clients as the best database available in the market, some of the additional features and benefits of our b2b email database are:
Affordably priced database and made compatible for multi-channel b2b campaigns
Pre-packaged and/or customized so that marketers pay for data that is relevant to their business requirements
Database updated regularly, to keep database valid, responsive and free of duplicate and inaccurate data
Short delivery cycles with data available in .xls, .csv, .txt and other formats
As a marketer, it's time for you to give your campaigns, a powerful marketing tool to ensure it achieves its business goals. Even your best laid plans will be unable to deliver if not complemented with the right database. So make an investment in the Singapore business mailing and email database today and achieve excellence in international markets with improved business returns and enhanced performance.
As the leader in data-driven solutions, we enable companies to engage and connect with million plus consumers and businesses on a daily basis. Buy business mailing lists from Span Global Services tailored to fit your campaign and marketing requirements.
GET A FREE QUOTE
Finding the right data can be
complicated, so we are here to help

Cookies are stored on your computer to provide you with more personalized services. See our
Privacy Policy
to know how we collect and manage data.