Insights We Have Compiled Data of Japan
| | |
| --- | --- |
| Japan C-Level Executives List | CEOs, CFOs, CMOs, CIOs, CTOs, COOs, CAOs, CSOs, CMDs |
| Japan CVDs and Decision Makers | President, VPs, Directors, Managing Directors, AVPs |
| Japan Professionals List | Doctors, Lawyers, Accountants, Academicians, Librarians, HR Managers, Event Organizers and more |
| Japan Industries Executives List | Information Technology, BFSI, Healthcare, Legal, Real Estate, Construction, Oil and Gas, Travel and Tourism, Education, Hospitality, Retail, Manufacturing, Automotive, Transportation, Mining, Telecommunication, Business Services, Media & Entertainment, Life Sciences, Consulting, Pharmaceuticals, Semiconductor, Agriculture and more |
| Japan Technology Users List | ERP, CRM, SCM, SAP, Oracle, Salesforce, Microsoft, Adobe, JD Edwards, People Soft SugarCRM, Lawson, 3COM, AS400, Siebel CRM, Quickbooks, Linux, .NET, and more |
| Japan Healthcare Professionals List | Physicians, Surgeons, Doctors, Nurses, Pathologists, Pharmacist, Gynaecologists, Neurologists, Dentists, Orthopaedists, Psychiatrists and more |
| Japan Industry List | Large Shipping, Realestate, Banking & Finance, Manufaturers, Chemical, Cement, Supply Chain, Agriculture, Insurance and more |
GET A FREE QUOTE
We have got you covered on all your email and direct marketing needs
Segmentation of Contacts by Job Role
| Job Roles | Email | Phone & Direct Mail |
| --- | --- | --- |
| Engineering | 327,909 | 2,392,276 |
| Finance | 307,433 | 2,242,073 |
| HR | 189,543 | 1,380,746 |
| IT | 329,676 | 2,403,715 |
| Legal | 152,309 | 1,114,777 |
| Marketing | 198,783 | 1,450,387 |
| Media & Communication | 237,705 | 1,733,791 |
| Operations | 937,142 | 6,843,327 |
| Product Management | 35,582 | 262,671 |
| Program & Project Management | 195,159 | 1,426,123 |
| Purchasing | 41,824 | 304,591 |
| Quality Assurance | 71,451 | 520,139 |
| Real Estate | 142,048 | 1,039,147 |
| Research | 198,174 | 1,448,136 |
| Sales / Business Development | 782,909 | 5,714,508 |
| Senior Management | 1,334,767 | 9,742,340 |
| Total | 5,482,414 | 40,018,747 |
Segmentation of Contacts by Industry
| Job Roles | Email | Phone & Direct Mail |
| --- | --- | --- |
| Business Services | 124,226 | 905,392 |
| Automotive | 50,124 | 368,096 |
| Banking & Financial Services | 128,922 | 939,677 |
| Media & Publishing | 41,912 | 303,040 |
| Information Technology | 245,648 | 1,794,697 |
| Construction | 142,593 | 1,038,743 |
| Consumer Goods & Services | 110,509 | 805,258 |
| Manufacturing | 148,133 | 1,080,645 |
| Government | 97,894 | 715,359 |
| Education | 97,604 | 711,054 |
| Healthcare | 252,931 | 1,845,673 |
| Hospitality & Travel | 48,176 | 350,955 |
| Human Resources | 28,468 | 209,280 |
| Industrial Automation | 6,979 | 48,761 |
| Insurance | 55,452 | 402,617 |
| Investment Banking & Venture Capital | 19,013 | 140,9853 |
| Law Practice & Legal Services | 64,199 | 470,849 |
| Supply Chain & Logistics | 61,248 | 444,924 |
| Marketing & Advertising | 40,300 | 292,735 |
| Mining & Metals | 8,205 | 58,437 |
| Nonprofit Organization Management | 40,060 | 293,903 |
| Oil & Energy & Renewables & Environment & Utilities | 62,489 | 458,366 |
| Pharmaceuticals | 27,904 | 201,510 |
| Public Relations & Communications | 16,111 | 116,8873 |
| Real Estate | 86,098 | 629,250 |
| Research | 26,236 | 192,990 |
| Retail | 150,650 | 1,101,936 |
| Telecommunications & Wireless | 44,941 | 327,341 |
| Warehousing | 9,905 | 71,578 |
| Wholesale | 15,885 | 115,234 |
| Total | 2,252,815 | 16,436,172 |
Opt-in Targeted Japan Business Email List Database from Span Global Services
We know you are no stranger to having an excellent email marketing campaign backfire. Have you ever wondered that the possible reason behind an email drive failing can also be that your contact ids have become obsolete?
Businesses scoping to expand in Japan might already have prospect email lists more than a couple of years old. But, they should consider such datasets as decayed. Why? Potential clients change email ids all the time, and if you go after inactive email ids, you risk severely dampening your marketing ROIs.
Using a decaying email list is also detrimental for your marketing team's morale – given they will go on a wild goose chase without getting any responses. To counter these issues in Japan or any other country, sourcing a new and credible email list is critical. And Span Global Services' offers cleansed, enriched, and appended Japan Business Email Lists.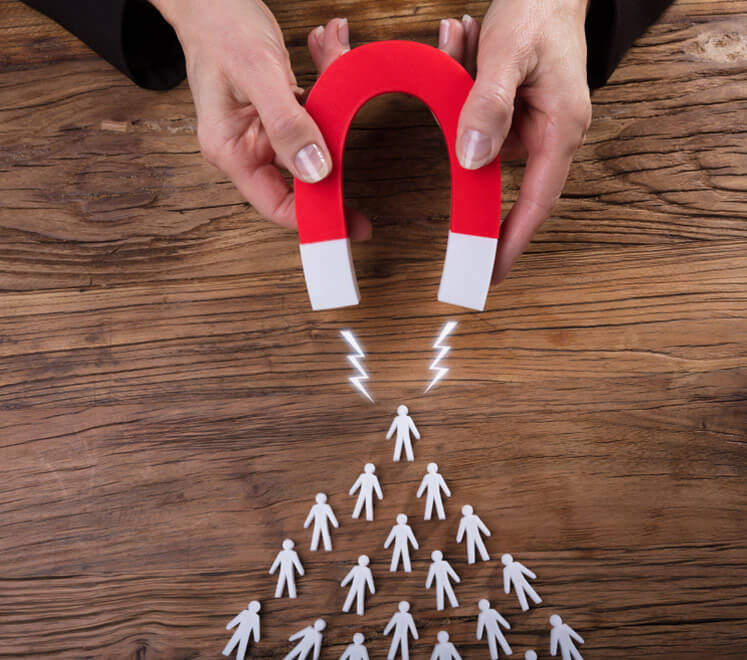 Why Choose Span Global Services B2B Email Lists for Japan?
In a nutshell, use our list to scout high-quality leads, convert and nurture them. You can also procure a Japan email list by demographics. But, what if your prospects operate away from the metropolises of the country. You can choose our geo-targeted email lists to gain access to various corners of Japan in such a case.
Other benefits of sourcing Japan email addresses from Span Global Services can lead to-
Scoring highly qualified leads
Help with a more granular client segmentation
Improve client engagement
Make personalization more effective, thus hiking the opt-in rate
Boost marketing ROIs
Know that Span Global Services has been one of the data industry's leading players for over a decade. Our clients come from various business sectors and leverage our email lists for several industries and verticals.
Customize your Japan Business Lists Based on your Requirement
Believe it or not! Every well-planned email marketing campaign is ineffective without a great list. Therefore, choose our rigorously vetted Japan Email List to fragment customers, bypass intermediaries, personalize communication, and stay ahead of the competition.
However, we go out of our way for our clients who wish to add niche parameters to the standard categories on an email list. So, do not hesitate to ask for customized B2B Email Lists to expand your target audience.
Some of Our Top Selling C-Level Executives List, Industry Wise
Executives Email List and Healthcare Mailing Addresses for the USA Include:
Geo Targeted Country Wise Lists
Geo Targeted Region Wise Lists
Categories for List Segmentation Include
| | |
| --- | --- |
| Title | Name |
| Email Address | Employees Size |
| Country | Revenue Size |
| Phone, Mobile and Fax | State, City, Zip Code |
| Website | Business Contact Number |
| Industry | SIC & NAICS Code |
| Company Name | And more… |
Still on the Fence? How About Trying Out a Sample!
We understand your apprehensions about working with someone new. After all, a credible third-party email list vendor makes all the difference when it comes to rolling out your product and services marketing campaigns.
To satiate said anxieties, we invite you to try out our free sample Japan Email Lists. Additionally, if you are also looking for a sample email list by demographics or a geo-targeted email list, we would be happy to share one without any charge.
GET A FREE QUOTE
Finding the right data can be
complicated, so we are here to help

Cookies are stored on your computer to provide you with more personalized services. See our
Privacy Policy
to know how we collect and manage data.