Insights We Have Compiled Data of Netherlands
| | |
| --- | --- |
| Netherlands C-Level Executives List | CEOs, CFOs, CMOs, CIOs, CTOs, COOs, CAOs, CSOs, CMDs |
| Netherlands CVDs and Decision Makers | President, VPs, Directors, Managing Directors, AVPs |
| Netherlands Professionals List | Doctors, Lawyers, Accountants, Academicians, Librarians, HR Managers, Event Organizers and more |
| Netherlands Industries Executives List | Information Technology, BFSI, Healthcare, Legal, Real Estate, Construction, Oil and Gas, Travel and Tourism, Education, Hospitality, Retail, Manufacturing, Automotive, Transportation, Mining, Telecommunication, Business Services, Media & Entertainment, Life Sciences, Consulting, Pharmaceuticals, Semiconductor, Agriculture and more |
| Netherlands Technology Users List | ERP, CRM, SCM, SAP, Oracle, Salesforce, Microsoft, Adobe, JD Edwards, People Soft SugarCRM, Lawson, 3COM, AS400, Siebel CRM, Quickbooks, Linux, .NET, and more |
| Netherlands Healthcare Professionals List | Physicians, Surgeons, Doctors, Nurses, Pathologists, Pharmacist, Gynaecologists, Neurologists, Dentists, Orthopaedists, Psychiatrists and more |
| Netherlands Industry List | Large Shipping, Realestate, Banking & Finance, Manufaturers, Chemical, Cement, Supply Chain, Agriculture, Insurance and more |
Netherlands Business Executives List
Global markets are shrinking with the advent of technology and easy communication between geographies. Marketers, vendors, partners desiring to take their businesses across the globe, to the European nation of Netherlands, can start so immediately with the Netherlands Business Executives Email List. Sitting across continents it is not easy to acquire reliable and accurate contact data of organizational top decision makers. With this comprehensive, result guaranteeing database however, marketers and vendors can leave aside all their worries and focus on developing B2B multi-channel campaigns, designed systematically for the markets of Netherlands. Verified and validated regularly, the customized list of Netherlands Business Executives Mailing Addresses guarantees the opportunity to get your brand noticed in international markets, by penetrating markets and acquiring new customers through extensive data-driven international B2B campaigns!

So make sure that you do not miss this opportunity to achieve your business goals and promote your products and services in the international markets! To have a better understanding of our expertise and the quality of our database, get in touch with us now for a FREE sample and count of the Netherlands B2B Executives Mailing Lists today!

GET A FREE QUOTE
We have got you covered on all your email and direct marketing needs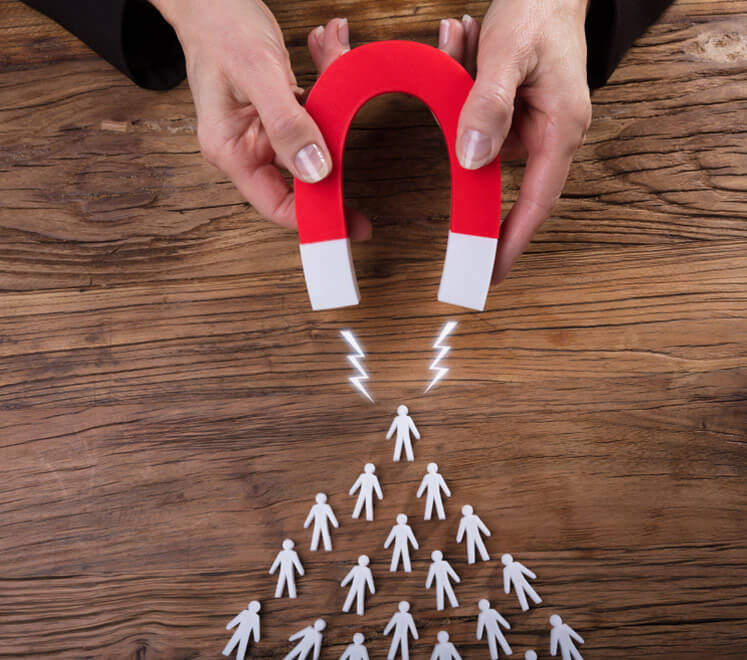 Advantages of Span Global Services' Netherlands Business Executives List
As a leading database provider for international mailing lists, Span Global Services has a proven record of delivering databases that are cost-effective and easy to use, with guaranteed delivery with every purchase! When marketers invest in our list of Netherlands Business Mailing Addresses they not only ensure that their marketing messages reach their targeted audience, but benefit in other ways too! The highlights of choosing our business mailing lists are:
Unique database with data systematically segmented into almost 50 professionally relevant fields, including business executives' Name and Title, Mailing Address, Company Name and Address, Revenue and Employee size, Email, Phone and Fax numbers, Industry and SIC code and more
Meticulously verified and validated database, through manual (tele-verification) and automated processes, to ensure data accuracy and relevancy
Up-to-date database suitable for reaching targeted business executives through B2B direct marketing, telemarketing, event marketing, online marketing and other B2B campaigns
Superior quality database with data procured and collated from authentic sources like public records, websites, business cards, trade shows, magazine subscriptions, business journals and publications and more.
Why Connect with Business Executives from the Netherlands
With a rich economic background and enormous opportunities for growth and expansion, Netherlands is one of the most sought after markets in the European Union and with the Netherlands Business Email Addresses Database marketers can easily connect with business decision makers from this market!
As the 17th largest market-based mixed economies, Netherlands has always boasted of a dynamic business and economic climate, with its strong presence in multiple industries like trade, banking, metallurgy, shipping, chemicals, fishing to name a few. Its' strategic location not only gives it open access to the robust and thriving markets in the UK and Germany, but with the Rotterdam port as the largest European port, Netherlands is a leading contender in international trade too.
Some of Our Top Selling C-Level Executives List, Industry Wise
Executives Email List and Healthcare Mailing Addresses for the USA Include:
Geo Targeted Country Wise Lists
Geo Targeted Region Wise Lists
Added Benefits of the B2B Netherlands Business Email Lists
The performance driven Netherlands B2B Email Address Lists is the most convenient and simple way for marketers in the US, UK, Canada, Australia and other countries to reach business professionals from the Netherlands for business partnerships and deals. We value our clients and hence make sure that our databases are the best available in the market! Some of the additional features and benefits of our database are:
Affordably priced database and made compatible for multi-channel B2B campaigns
Pre-packaged and/or customized so that marketers pay for data that is relevant to their business requirements
Database updated regularly, to keep database valid, responsive and free of duplicate and inaccurate data
Short delivery cycles with data available in .xls, .csv, .txt and other formats.
GET A FREE QUOTE
Finding the right data can be
complicated, so we are here to help

Cookies are stored on your computer to provide you with more personalized services. See our
Privacy Policy
to know how we collect and manage data.