Give Wings to Your Marketing Campaigns With Our Verified List of Asterisk Users
Asterisk is a range of software for private branch exchange (PBX) systems and communication toolkits, designed to respond to the needs of communication systems developers. It lets users manage the finer aspects of initializing, sustaining, and manipulating calls between different endpoints. They also grant access to web-based interfaces, facilitate call transfers through integrated, context-aware contact applications, bridge the gap between traditional phone systems and modern VoIP services, permit the sharing of SIP trunks across multiple locations, and even alleviate the burden of transcoding from the main CPU by utilizing a dedicated media processor on the card.
Several industries are using Asterisk and hence many businesses have cropped up that are providing products and services related to Asterisk. With the evolution of various digital marketing strategies, Email marketing still remain the most efficient way to connect to your clients. Creating a strong email marketing strategy lets you connect to the target audience at an affordable price. It is a more personalized way to stay connected with your audience. Emails have the ability to keep your customers engaged and informed. People engage with emails, whether it is reading, replying, or forwarding. Other than this, email marketing is measurable. You can track delivery rates, bounce rates, unsubscribe rates, click-through rates, and open rates. If you want to reach companies using Asterisk, you can use Span Global's Asterisk users contact list and engage the correct audience.
Companies that use Asterisk can use Email marketing to generate potential leads and increase their visibility. Email marketing is an affordable way to strategize effective marketing plans. In this situation, a list of Asterisk customers is much needed. Span Global is a pioneer in providing pre-verified list of companies using Asterisk. This list gives you access to email addresses of these companies. You don't have through the cumbersome and time-consuming process of gathering information from various sources. Span Global is your one-stop-shop for all your email marketing needs.
Buy our Asterisk customer list which is up-to-date and will help you streamline your marketing efforts.
GET A FREE QUOTE
We have got you covered on all your email and direct marketing needs
Customize your Asterisk Customers List by
Companies Using Asterisk, Segregated by Top Countries, Top Industries, and Other Details
| | | | | |
| --- | --- | --- | --- | --- |
| Customer Name | Website | Annual Revenue In Dollars | City | Industry |
| University of Georgia | uga.edu | Over $1,000,000,000 | San Francisco | Education |
| OEC Group | oecgroup.com | From $10,000,000 to $49,999,999 | Rosedale | Transportation |
| Kent State University | kent.edu | From $500,000,000 to $999,999,999 | Kent | Education |
| University of Utah | utah.edu | Over $1,000,000,000 | Salt Lake City | Education |
| UNHCR | unhcr.org | Over $1,000,000,000 | Geneve | Organizations |
| Hershey Entertainment & Resorts | hersheypa.com | From $200,000,000 to $490,000,000 | Hershey | Hospitality |
Asterisk Customers by Country
Top industries that use Asterisk
Distribution of companies using Asterisk by revenue
| | |
| --- | --- |
| Revenue in USD | Number of companies |
| 0M – 1M | 1427 |
| 1M – 10M | 8268 |
| 10M – 50M | 4809 |
| 50M – 100M | 1291 |
| 100M – 200M | 525 |
| 200M – 1000M | 1100 |
| >1000M | 1557 |
Number of Employees working in different companies using Asterisk
| | |
| --- | --- |
| Number of Employees | Number of companies |
| Below 10 | 2007 |
| 10 to 49 | 4244 |
| 50 to 199 | 3059 |
| 200 to 499 | 1832 |
| 500 to 999 | 1076 |
| 1K to 5K | 1773 |
| 5K to 10K | 539 |
| More than 10K | 1098 |
Benefits of Leveraging Span Global Services' Asterisk users' mailing list
200+ unique data attributes
100% Data Refresh Every Quarter
Customized lists based on user's need
Worldwide outreach with data from the US, Canada, UK, Europe, Australia, and other countries
Fresh and active data verified quarterly with SMTP & NCOA protocols
All-inclusive data to facilitate multi-channel & cross-channel marketing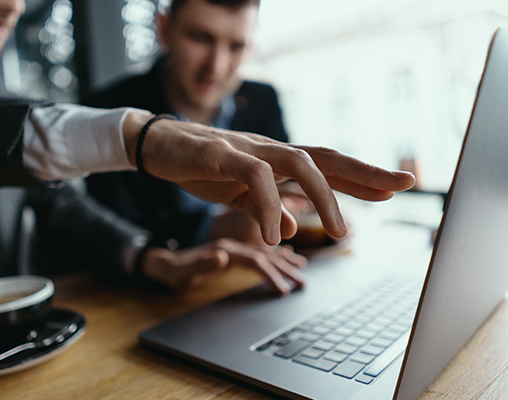 Asterisk Customers' List: Your Key to Business Advancement
Span Global's Asterisk users' mailing list is composed of verified, updated, and meaningful information. The data is customizable and the list can be made to suit your preferences, making your work easier. This high quality data boosts the effect of your marketing efforts.
Taking advantage of an Asterisk users' email list offers a focused area for businesses to achieve their objectives in the recent times when communication technology is at its peak. With this targeted approach, companies can smoothly promote new products, services, and solutions directly to an audience that is already well-versed in Asterisk's capabilities. This facilitates successful conversions and increases brand value by fostering trust and loyalty.
Moreover, the mailing list serves as a platform for educational content dissemination, networking, and collaborative opportunities. Businesses can share insightful information, best practices, and tips related to Asterisk, and establish themselves as valuable resources within the community. Additionally, the list facilitates meaningful interactions with customers, enabling users to seek support and provide feedback. This practice drives sustainable growth and helps in achieving their desired business outcomes.
Unlock your True Potential with a customized Asterisk users' marketing database
The list of companies using Asterisk, compiled by Span Global Services has emerged as a game changer for enterprises and organizations searching for new avenues to flourish and extend their wings in the market. Businesses may establish a dependable client base by carefully targeting, engaging in focused discussion, personalization, and speedy troubleshooting actions. This will boost sales and foster long-term connections with customers. As the corporate environment evolves, using the power of Asterisk users' mailing list and data-driven initiatives will undoubtedly be a critical differentiator for success. Use the power of this contact list to extend your company's options.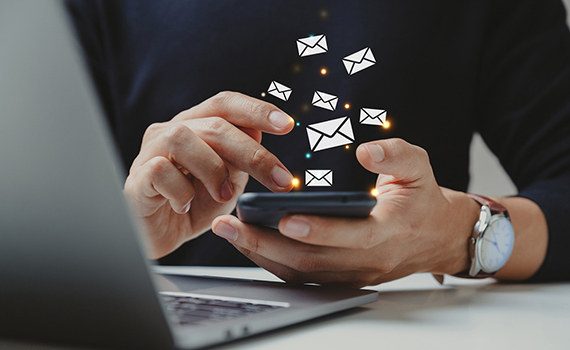 Hear What Our Customers Say

The Asterisk users' email list has been a game-changer for my small business. I've gained insights that improved my communication systems, and the responsive community has saved me time. A true value-add!


Jane M.
Small Business Owner

Our IT team relies on the Asterisk customers list. Quick solutions, collaborative ideas, and up-to-date info! It's a go-to resource that's elevated our operations.
Mark S.
IT Manager

The Asterisk users' contact list is a goldmine for us. Tailoring our offerings to user needs has boosted client relationships and opened doors to new collaborations. A must for any VoIP business!


Sarah L.
VoIP Solutions Provider
Frequently Asked Questions
Asterisk, a free and open source platform for developing communication apps, is used by several industries. It is sponsored by Sangoma. 
Industries like Education, technical, telecommunications, marketing, retail, hospitality, etc. use Asterisk.
Yes, the list is customizable. You can filter clients based on location, employees, revenue, industry, and more.
Asterisk users' list is a list of contact information for the companies using Asterisk located in any part of the world. This list provides accurate data insights into companies using Asterisk across various industries. It can be used to plan marketing strategies according to the priorities of the client and make a positive impact on business.
A readily available list of companies using Asterisk which is pre-verified and fully customizable, saves you from running from poll to post to find potential leads to expand your business. You can leave this to Span Global Services and invest your time in designing marketing campaigns that will impact the targeted audience. This list helps you to run direct, online, and telemarketing campaigns and promote your products or services.
49% of Asterisk customers are in the United States, 6% are in the United Kingdom, and 5% are in Canada.
Span Global Services is the most trustworthy source for an official, pre-verified list of firms that utilize Asterisk. Despite the fact that there are many other firms in the industry, Span Global Services remain the greatest option.
Companies buy Asterisk users list to reach out to potential clientele through multi-channel marketing campaigns.
Some of Our Top Selling Databases and Technology Contact Lists:
GET A FREE QUOTE
Finding the right data can be
complicated, so we are here to help