Level Up Your Marketing Efforts with Our Avaya IP Office Users Mailing List
Avaya IP is a solution that lets you connect your business with the necessary tools to collaborate with your clients. It's a telephony system that supports audio and video tools that can be distributed across your workforce.
With more than 30K+ user accounts to target, Avaya IP's customer base can offer a versatile ground for you to increase your business reach. But without the right means to approach these businesses, you would be left in the cold.
Fortunately, with Span Global Services, you can access quality data that will amplify your marketing efforts. With relevant and accurate leads, you can gain more ROI from your campaigns. Our premium data solutions empowers you to explore new business opportunities and corner new markets with a 95% deliverability rate. In addition, with the Avaya IP Office users email list, you will have the advantage of targeting your desired businesses accurately.
Customize your Avaya IP Users List by
GET A FREE QUOTE
We have got you covered on all your email and direct marketing needs
Explore More Using Avaya IP Office Users Prospect List
As the companies that use Avaya IP Office range across various industries, your potential to target businesses is enormous. In addition, your chances of increasing your business improve when you market to multiple sectors instead of only a couple.
Span Global Services help you reach these businesses through our highly researched Avaya IP Office users database. With a 90% user interaction rate, your chances of gaining new revenue rise significantly. The data is 100% accurate, and each data set undergoes a rigorous verification and vetting process to maintain this accuracy and help you connect with the most genuine contacts.
Furthermore, we offer convenient methods to make your omnichannel marketing campaigns effective. You can increase engagement by using some of our curated lists which include:

Gain Advantages by Using Avaya IP Office Users Contact List

Access to New Data
Because most databases need to be updated, your marketing campaigns may take a hit due to irrelevance. However, you can contact new customers and companies using the Avaya IP Office users' email database, as the list is updated regularly every quarter.
Filter Out Targeting Based on User Needs
Not every customer has the same need or want, and your marketing campaigns should reflect that. Therefore, it is necessary to take personalized approaches to ensure potential customers find your services relevant. With the email list of Avaya IP Office clients, you can filter out your leads based on various attributes such as, industry, location, job title, company size, and more to send out hyper-personalized emails.
Moreover, you can use our premium quality database to strengthen your ABM strategies and connect with the most lucrative and interested businesses.

Highly Reliable
Businesses must stay careful by not sending out email campaigns to people who don't need them. Avaya IP Office customers' mailing addresses are verified to ensure they don't lose their reputation and that only people relevant to the services need them. Our team of data experts verifies this information to ensure that your campaigns are always fruitful.

Worldwide Reach to New Markets
As the Avaya IP Office users list contains leads from all over the globe, you can now take your efforts global. Countries from the UK to the US, Canada and Australia are part of the email database, giving you better opportunities to target your services.
Enhance Your Campaigns with the Avaya IP Office Users' Email List
As a marketer, you would know first-hand how challenging it can be to get successful campaigns. Influenced by many factors, you must tune it to precisely get your desired results.
Span Global Services understands your challenges and helps you by providing the best email lists with our Avaya IP Office users database. Our team helps your business grow by ensuring top-quality data and manual verification for the best results. With us, you have the right insights you need to tap into lucrative markets and pitch your product or service to top decision makers that matter to your business the most.
You can enhance your marketing campaigns with all of our data neatly organized and curated for you. So, reach out to get started with our genuine email database.
Buy Database Now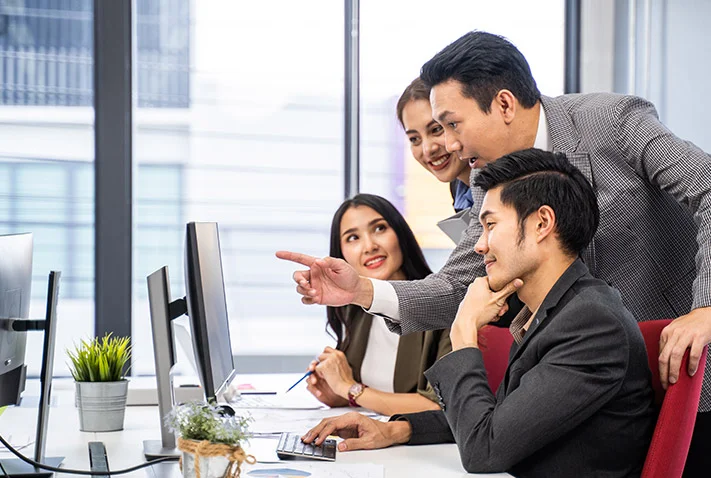 Frequently Asked Questions
Avaya IP Office is a telephony system that lets you collaborate using audio and video tools.
While any industry can use Avaya IP Office, it is mainly used by managed services, IT and the unified communication industries.
Avaya IP Office Users' email lists is a comprehensive database with the details of Avaya IP Office users. It includes highly verified and accurate contacts for businesses to promote their services. With access to a quality database, you can take your marketing efforts to new heights.
The list is updated quarterly, ensuring that you have the most relevant leads to target.
Some of Our Top Selling Databases and Technology Contact Lists:
GET A FREE QUOTE
Finding the right data can be
complicated, so we are here to help