Develop Data-Backed Marketing Strategies with Our Raiser's Edge NXT Users Mailing List
Blackbaud Raiser's Edge NXT is a cloud-based software that offers comprehensive fundraising and donor management solutions. With their advanced integrated solutions, you can find new supporters and expand your donor base, make use of advanced analytics to take timely action, etc. Our Raiser's Edge NXT users list can help you access their vast customer base to maximize your marketing campaign's impact with targeted marketing strategies.
We know that to drive a successful marketing campaign, you have to consider many factors – your brand identity, budget, your ideal buyer profile and their pain points, your competitors' strategies, etc. With our periodically verified and updated Raiser's Edge NXT users contact list, you not just only enrich your existing database, but also gain valuable marketing insights from the additional company data that we provide.
These insights can help you develop effective marketing strategies that can convert more leads and boost your sales.
Customize your Raiser's Edge NXT Users List by
GET A FREE QUOTE
We have got you covered on all your email and direct marketing needs
Segmented Raiser's Edge NXT Users Database to Facilitate High-Precision Targeting
Personalization is crucial to engage your target audience. With our highly-segmented Raiser's Edge NXT users email database, you can filter and group prospects based on their industry, geographical location, revenue, size, etc.
With such fine-tuning, you can easily customize your marketing message to address specific challenges faced by each of the subgroups under these categories. For example, you can curate a customized campaign to specifically target small-to-mid-sized companies in the IT sector in a specific state by addressing the unique issues they face. This can help you build rapport with your prospects, generating more high-quality leads.
Moreover, this also empowers you to expand your business reach globally, as we ensure access to top executives worldwide with our database. You can pitch your product or services to decision-makers from the UK, the US, Australia, Canada, Asia, and more with our Raiser's Edge NXT customers mailing addresses.
Accurate Raiser's Edge NXT Users Database to Help You Reach the Right Inboxes
While driving a multi-channel marketing campaign, half the job is ensuring your message reaches the right mailboxes, and does not bounce or hit their spam folders. Span Global Services email list of Raiser's Edge NXT clients is opt-in, doubly verified and accurate. This means your marketing message will reach your target audience with high deliverability. Since the list is permission-based, your target audience will be much more responsive and engaging, resulting in better leads and more conversions.
In fact, our data experts make sure to maintain highest quality with a multi-step verification and vetting process. This eliminates any obsolete, incorrect, or irrelevant data for maximum accuracy. Moreover, every contact detail is carefully curated from several reliable resources, including online directories, business magazine, trade shows, business conferences, newsletters, and more.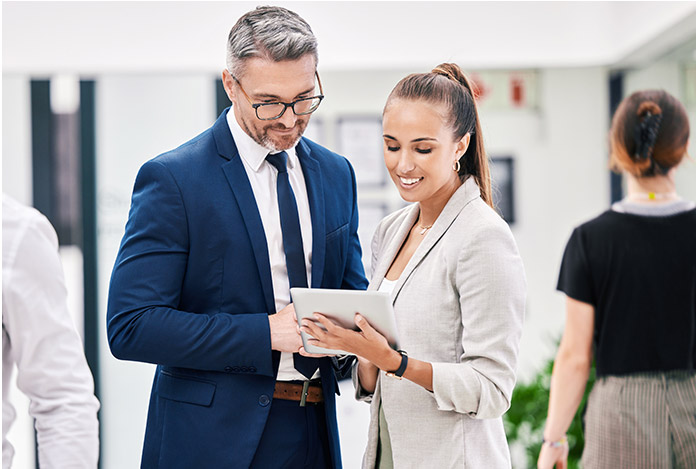 Connect Directly with C-level Executives and Boost Sales with Our Raiser's Edge NXT Users Prospect List
In marketing, time is precious and you cannot afford to waste it running behind low-quality leads or irrelevant personnel. With our Raiser's Edge NXT users database, you can get authentic contact information of top C-level executives of companies that use Raiser's Edge NXT, including their name, job title, phone number, email ID, address, etc.
So, you can directly reach out to them with your campaigns and enhance your business prospects. Our list can ensure that you reach the right people before your competitors with a powerful and convincing message that strikes a chord with them. This will result in increased sales and exponential growth in your ROI.
Contact us today to buy our Raiser's Edge NXT users email list and market more effectively!
Frequently Asked Questions
Yes. At Span Global Services, we can customize your mailing list such that each member of the list meets your requirements and fits your ideal customer profile perfectly. That way, your targeted marketing campaigns can be more effective and generate more conversions.
Our mailing lists are sourced from legal and ethical sources and are compliant with local and international data laws. Our contact database is built from public records, publications, websites, trade shows, business cards, magazine subscriptions, etc.
Our database is 100% refreshed, verified, and updated every four months. We take great care to ensure that you are always presented with accurate, up-to-date, and relevant information.
Span Global Services is a pioneer in this domain, helping our customers grow their businesses organically for over 15 years. Our vast and up-to-date database ensures that we have data of good quality and quantity to meet your business marketing needs. Our advanced technology and automation can ensure that you drive successful data-driven campaigns that enhance your growth.
Some of Our Top Selling Databases and Technology Contact Lists:
GET A FREE QUOTE
Finding the right data can be
complicated, so we are here to help