Kickstart Your Marketing Campaigns with Verified Quickbooks Users List
Quickbooks is an online accounting software with over 5 million users worldwide. Built on a cloud platform, it is an industry standard tool, allowing its customers to monitor expenses, track inventory, pay bills, track invoices, and more. Given their vast customer base, your business will benefit immensely by connecting with Quickbooks users to pitch your product or service.
But as a modern business, you would know how tricky it can be to reach your target audience among all the noise in the market. And email marketing can get even more difficult if you don't have access to the right data.
With Span Global Services, you can get your hands on the most accurate, fresh, and highly reliable list of companies that use Quickbooks online to drive your marketing campaigns. We offer you verified data that you can use to scale your business to new heights. With the Quickbooks online users email list that we provide, you can target all the companies – irrespective of their location – that use this accounting software.
Customize your Quickbooks Customers List by
GET A FREE QUOTE
We have got you covered on all your email and direct marketing needs
Tap Into New Business Opportunities with Our Quickbooks Users Mailing Database
With over 80% of the accounting market occupied by Quickbooks, the software is a huge hit and offers much scope for businesses. What this means for you as a business is that with a vast market share, the list of companies using quickbooks online is high, allowing you to target your marketing adequately.
At Span Global Services, we make sure your marketing messages reach the right people at the right time to give you desired results. Our data experts collect, clean, verify, and segment data to make it highly relevant and targeted to meet your unique marketing needs. Besides, our email lists offer you access to a global audience – target key decision-makers from the US, the UK, Middle-East, Canada, Australia, and more.
This not only expands your reach to new markets but gives you a competitive edge and ensures successful business communication.
We Have Technographics Data on All Intuit QuickBooks Online Users and Customers
Companies that use QuickBooks Apps
Companies Using QuickBooks for Mac
List of Companies use QuickBooks Payments
Companies using QuickBooks Point of Sale
QuickBooks Pro Users List
QuickBooks Enterprise Customer List
QuickBooks Online Marketing Database
QuickBooks Payroll Users & Decision Makers
QuickBooks Premier Sales Leads
QuickBooks Self-Employed Users
Benefits of Using Quickbooks Online Customers' List from Span Global Services
With our quickbooks online mailing list, you can enjoy the following benefits.

Highly Verified Data
Companies often have to deal with data that needs to be adequately sourced, or they come off as spam. This is a common challenge as businesses want to avoid reaching out to such leads as it hurts their reputation. With Span Global Services, all of our data is highly verified, letting you target your potential leads without any hiccups.

Constantly updated database
Another challenge that you would often face is dealing with data that needs to be regularly updated. as After all, you wouldn't want to reach out to a lead that has, for instance, stopped using quickbooks. Luckily, our quickbooks online customer list is regularly updated, allowing you to target the most relevant and latest leads..

Filtered Lists for Better Marketing
As a marketer, one of your primary functions would be to target a particular function. For example, it could be the demographics or geography, which can be challenging as you would need much time to sort such data out. With our quickbooks online users list, you can quickly sort and filter out the data by demographics, geography, industry, job profile, and more. This lets you save time by focusing only on getting the marketing right instead of researching the data.
Opt-in Contact List
Worried about losing your best customers to spam filters or not reaching them at all? Well, unsolicited communication not only makes your potential customer unhappy, but can hurt your business reputation. Not with us. We offer you 100% opt-in, permission-based email lists to ensure your marketing message reaches the right folder.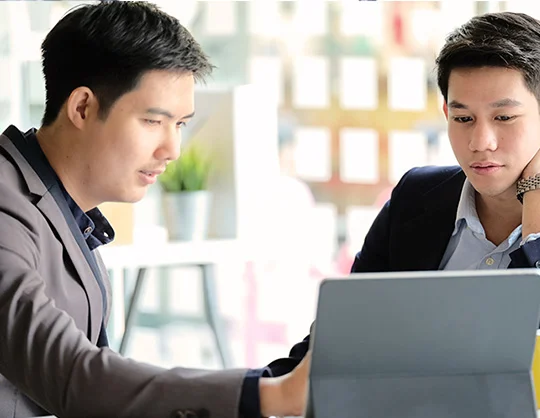 Gain More Business with Quickbooks Online Users' Email List
Today's businesses of all sizes need appropriate and adequate data to grow their companies. As data becomes increasingly crowded and ubiquitous, the need for verified and trustable data becomes urgent. That is why, our database undergoes a multistep vetting and verification process to ensure its reliability. Our team of data experts make sure that your mailing list does not have any outdated, incorrect, or missing information.
What's more, we collect our data from various legal, trustworthy resources to deliver only the most genuine database to you. Some of our reliable sources include-
Business directories
Trade shows
Yellow pages
Magazines
Business events
Online surveys
So, what are you waiting for? If you want to reach out to your quickbooks leads, there's no better place than Span Global Services. Reach out to us to avail of a genuine quickbooks online mailing list today!
Frequently Asked Questions
Quickbooks online is an accounting software that lets you manage your finances online.
Quickbooks online is mainly used by SMBs in the accounting, bookkeeping, and consulting space.
This is an email list consisting of the leads who use Quickbooks online. Our Quickbooks users list consists of highly accurate, verified, and targeted contacts of top decision-makers and business to help you connect with them and pitch your product or service.
The database is regularly updated to achieve the best results. It also undergoes a rigorous vetting process to eliminate any missing, obsolete, or inaccurate data.
Some of Our Top Selling Databases and Technology Contact Lists:
GET A FREE QUOTE
Finding the right data can be
complicated, so we are here to help