Access a High-Quality Twilio Users Email List with Span Global Services
Twilio is a leading customer engagement management platform that helps businesses build personalized and unique experiences for their customers. Their APIs help companies connect with their customers via many channels like voice, chat, text, video, and email. Their platform also allows for customer data management and analytics to power businesses. Twilio is used by hundreds of thousands of businesses worldwide, and this number is growing every day. With Span Global Services' Twilio users mailing list, you can search this extensive base and pick your ideal marketing targets.
Targeted marketing involves developing an effective and powerful marketing campaign specifically for a pre-selected and well-researched target audience. With our Twilio users contact list, you can access customized contacts of top-level executives of companies that fit your ideal customer profile perfectly.
The list also provides relevant marketing intelligence on the company, like its size, industry, revenue, SIC code, location, etc. Using this information, you can craft extremely targeted and customized marketing campaigns to generate more leads.
Customize your Twilio Users List by
GET A FREE QUOTE
We have got you covered on all your email and direct marketing needs
Accurate and Up-To-Date Email List of Twilio Clients for Better Results
Data accuracy plays a significant role in marketing. The reliability and accuracy of your database decide how sound your marketing strategies will be and how successful your multi-channel campaigns will be. Inaccurate contact data can adversely affect your marketing campaigns.
If your email campaign suffers more hard bounces, your credibility as a marketer could be impacted. That is why our opt-in Twilio users' email database provides extremely accurate data that has been doubly verified by our experts. Our database is also completely refreshed and re-verified every quarter to remove or update duplicate, inaccurate, or obsolete data.
Besides, we offer 100% opt-in contact, in compliance with local and international data laws, which also ensures a high 95% deliverability rate. Safe to say, with our database, your marketing campaign can achieve high deliverability and thus better responsivity.
Maximize Your Campaign's Impact with the Twilio Users Prospect List
In this era of technology, every customer expects personalization. With the additional company data provided in our Twilio users' email list, you can customize your marketing message to tackle the unique issues faced by each of the companies.
You can also segment them into subgroups based on different fields like industry, size, buying intent, etc., and highlight the challenges that are specific to each category and show how your product can help them. This will ensure that your message has a powerful and lasting impact on your prospects, maximizing your campaign's reach.
Connect With US!
Here are the various personalized data fields you can access with our high-quality mailing lists -
Name
Email address
Phone number
Social media
Location
Job Title
Company name
Industry
ZIP code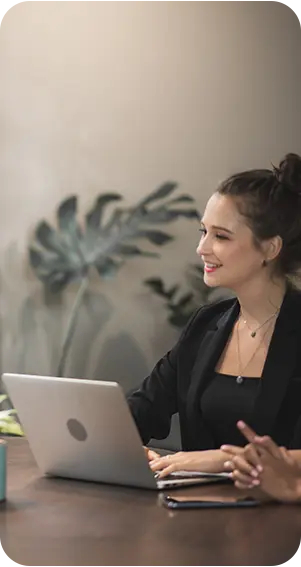 Buy Our Twilio Customers Mailing Address List to Boost Your ROI
Collecting and sorting lead data in-house can be a tedious task. It is not only inefficient for your team but can also be prone to errors and incorrect data. And in that case, your marketing campaigns will only suffer at the hands of unreliable data. But now, we will do the heavy lifting for you!
You can connect with our data experts and let them know of your data requirements. We will curate an accurate, actionable, and quality database of companies that use Twilio tailored to meet your unique marketing needs. What's more, since we conduct regular verification checks, you won't have to worry about the authenticity of the data.
With Span Global Services' Twilio users list, you can plan your marketing strategies to target your audience with more precision and deliver a message that resonates deeply with them. Such an impression can help generate more high-quality leads, increase the number of conversions, and give your sales and ROI a huge boost.
So, purchase our mailing list today to ensure your company's exponential growth!
Frequently Asked Questions
Span Global Services' Twilio users mailing list will provide you with the list of companies that use Twilio, the contact details of their decision-making executives such as name, job title, phone number, email ID, address, etc., and also additional company-related information like company size, revenue, industry, SIC code, etc.
Yes, our mailing lists are opt-in and permission-based. The information in our database is sourced legally and ethically from sources like public records, business cards, trade shows, magazine subscriptions, publications, websites, etc.
Our database is completely refreshed, re-verified, and updated regularly to ensure maximum accuracy and reliability of our data.
By buying Span Global Services' customized mailing lists that meet all your requirements, you save time, money, and effort spent on building a contact database from scratch. You also get access to prospects that fit your buyer persona to facilitate targeted marketing. So, if you're a B2B marketer, buying our mailing list can help increase your sales and generate more ROI.
Some of Our Top Selling Databases and Technology Contact Lists:
GET A FREE QUOTE
Finding the right data can be
complicated, so we are here to help