Buy Our Authentic Stripe Users Email List to Fine-Tune your Targeted Marketing
Stripe offers online payment processing and commerce solutions for accepting online payments. Stripe's software and powerful APIs are used globally by companies of all sizes. With their vast clientele, Stripe is one of the leading payment technologies in the world. With Span Global Services' Stripe marketing database, you can gain access to the list of companies using Stripe and use it to enhance your marketing strategies, reach out to the right people, and generate higher revenue for your business.
Our mailing list provides valuable marketing intelligence that can help you curate customized marketing campaigns for your prospects. You can access company-related details like company size, revenue, geographical location, industry sector, etc., and verified contact details of top-level decision-makers of the company. Armed with this information, you can tailor your marketing pitch to address the specific issues faced by the company and demonstrate how your product or service can help them.
Customize your Stripe Users List by
GET A FREE QUOTE
We have got you covered on all your email and direct marketing needs
Drive Successful Multi-Channel Marketing Campaigns with Our Stripe Customers List
Once your campaign is ready, you can directly reach out to the top-level executives of the company and deliver your marketing message effectively via multiple channels. These include email, social media, direct marketing, telemarketing, and more.
With verified and accurate contact information like name, job title, phone number, email, address, etc., of the company's decision-makers, your deliverability is guaranteed to increase significantly. Our Stripe users list is permission-based and compliant with local and international data laws, thus ensuring that there is no breach of privacy.
But that's not it. Here are the various features of our Stripe users' email list-

High Deliverability
Your email campaigns will only be successful if you reach your leads' inboxes instead of their spam folders. We offer you a 100% verified and permission-based database, which ensures 95% deliverability. So, you can rest assured that your marketing messages are reaching the right people at the right time.
Global Reach
When all the businesses have gone global, why limit yourself to one place? Tap into new untapped markets globally. Connect with top executives from the US, the UK, Australia, Canada, the Middle East, and more with our list of companies that use Stripe.

Vetted Database
No matter how much effort you put in, if your database is incorrect, it can wreak havoc on your marketing efforts. We at Span Global Services understand this and strive to offer you only the highest-quality data. Our mailing lists undergo a strict vetting process to get rid of any incorrect, outdated, or missing data to help you connect with only genuine leads.

Highly Segmented
Our database empowers you to personalize your marketing messages to meet the unique needs of your target audience. With us, you can access a highly-segmented database based on industry, location, job title, company size, company revenue, and many more.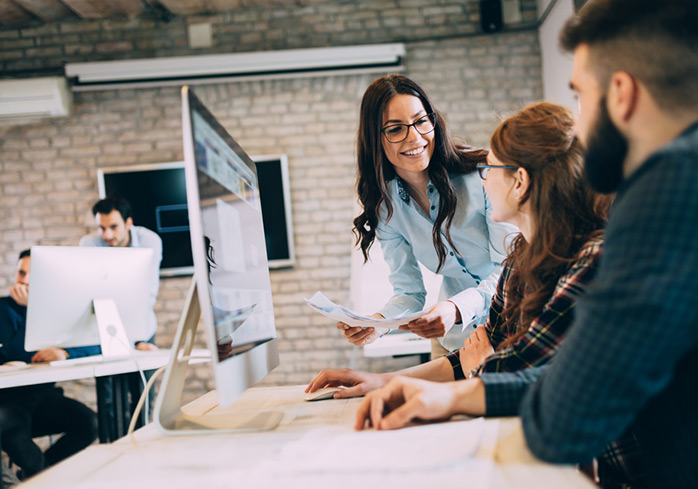 Increase the Responsivity of Your Campaign with Our Stripe Marketing Database
Marketing is all about reaching out to customers and building a connection with them. To do so, you need accurate and relevant data. With our highly accurate and segmented Stripe users' email list that is periodically verified and updated, you can rest assured that your data is correct and up-to-date at all times. Thus, with our reliable data intelligence, you can make marketing decisions that can boost your ROI multi-fold.
What's more, at Span Global Services, you can purchase customized lists where each list entry fits your ideal customer profile perfectly. With the data intelligence provided, you can develop data-driven marketing strategies that can generate more leads and ultimately result in more conversions. Our Stripe list customers can help you avoid wasting time chasing low-quality leads that may not convert. Instead, you can invest this time and effort in converting the high-quality leads generated from our customized mailing list.
Frequently Asked Questions
With our Stripe marketing database, you get instant access to a highly responsive and accurate list of prospects, and you also get company information that can guide you in customizing your marketing message. So, if you want to drive successful multi-channel campaigns, our mailing list is a must.
Our mailing list contains a list of companies using Stripe, additional company details like size, revenue, industry, SIC code, etc., and contact details of top-level executives, including their names, job titles, phone numbers, email IDs, addresses, etc.
Our Stripe customers list is completely refreshed, verified, and updated every quarter to ensure that you have the most accurate, up-to-date, and reliable data to make data-backed marketing decisions.
Yes, our mailing lists are permission-passed and opt-in. This means the clients have voluntarily provided their contact information to be a part of the list. In other words, they may require the product or service you offer and hence be more receptive.
Some of Our Top Selling Databases and Technology Contact Lists:
GET A FREE QUOTE
Finding the right data can be
complicated, so we are here to help

Cookies are stored on your computer to provide you with more personalized services. See our
Privacy Policy
to know how we collect and manage data.