Make the Most of Your Marketing Campaigns with Our Vonage Users List
Vonage is a US-based cloud communications provider headquartered in New Jersey offering unified communications, communications APIs, contact center applications and conversational commerce. It also offers customized industry-specific solutions to meet business communication needs.
With more than 100,000 businesses using Vonage, it is reinventing communication with its advanced technology. Do you have a product or service that caters to the needs of Vonage users? Then it's time to invest in a quality database to connect with Vonage users.
But how? To effectively reach out to Vonage's global customer base, you can make use of Span Global Services' Vonage users mailing list and generate more high-quality leads. Our premium database is highly comprehensive, with 100% verified contact information, offering you a high deliverability rate of 95%.
Customize your Vonage Users List by
GET A FREE QUOTE
We have got you covered on all your email and direct marketing needs
How can Vonage Users Email Database Help You?
Marketing is a challenging domain. You can pour all the creativity and innovation in the world into your campaign, but it cannot be successful until it reaches the right people. Looking for the right audience for your campaigns is no easy task. But by buying an email list of Vonage clients from Span Global Services, you can gain instant access to your desired target profiles and boost your ROI.
At Span Global Services, we understand your marketing needs and bring you a customized and highly segmented database that fits your needs. With our database, you can access several data points, including-
Name
Email address
Phone number
Location
Industry
Company size
Company revenue
Job title
And more. The database consists of a customized list of companies that use Vonage, providing you with relevant marketing information regarding each of them, along with verified contact details of the key decision-makers of the company. So, you can leverage our list of Vonage customers' mailing addresses to pitch your business to the right people to increase your sales.
With our high-quality database at your disposal, you can execute multi-channel marketing campaigns and expand your reach with hyper-personalized messaging to engage your audience.
Why choose our Vonage users' email database?
Span Global Services' Vonage users contact list is sought after by B2B marketing professionals of all
industries and companies of all sizes. Here are some reasons why:

Accurate data
Accuracy is vital when it comes to contact details. Outdated information can adversely affect your campaign's efficiency. Your email services can also be suspended if you have too many hard bounces. At Span Global Services, we meticulously verify and validate every bit of information that goes into our database, so you get nothing but highly accurate data.

Periodically verified information
Company data can be dynamic. There are contact details that may get changed; a new person may have assumed the role of a decision-maker, the company's tech budget may have changed, etc. By verifying and refreshing the information in our database every quarter, we ensure that your database is always up to date.

Highly segmented lists
Segmentations in lists help you group companies based on common criteria like industry, company size, geographical location, buying intent, tech budget, etc. With such subdivisions, you can target your marketing campaigns with further precision to hit the right notes with each of these companies.

Permission-based lists
In today's world, privacy is sacrosanct. That is why our lists are ethically sourced and legally obtained from sources like public records, magazine subscriptions, websites, business cards, trade shows, etc. Our opt-in lists guarantee that your marketing emails will reach the right inboxes without spamming them.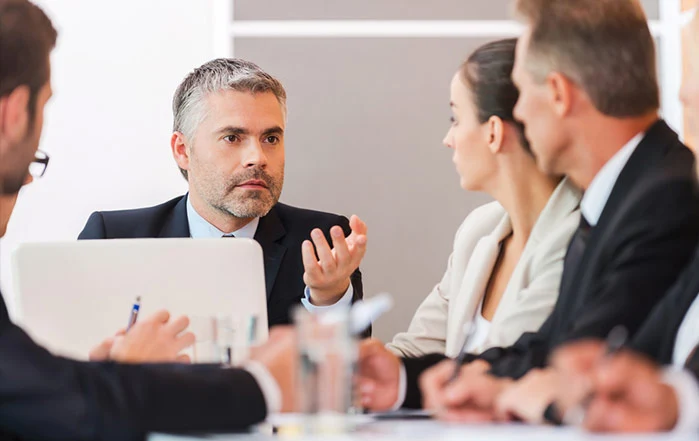 Purchase Vonage Users Database to Boost Your Sales Quickly
In technology marketing, your window of opportunity for converting a lead may be very small. Make use of our customized Vonage users' prospect list to save time and effort spent in chasing low-quality leads and instead invest them in converting the high-quality leads and increasing your sales rapidly.
Since we curate our data from several reliable resources and verify it regularly, you won't have to worry about reaching the wrong prospects. Drive your marketing efforts with the right data and connect with the people who matter!
Reach out to us today to grow your business!
Frequently Asked Questions
If you are a marketer looking to grow your business efficiently and organically, buying our email lists can make your job much easier. While we provide you with a customized list of contacts to reach out to, you can focus your time on coming up with the right marketing message for them.
Yes, our mailing lists are ethically and legally sourced and opt-in. Our permission-based lists ensure that the contacts in our database are responsive to your campaigns.
Our email lists are refreshed and verified completely every quarter, and the obsolete data is removed or updated immediately to provide maximum accuracy for our mailing lists.
We have been committed to providing relevant data intelligence for companies to grow for over 15 years now. Our extensive contact database ensures that we have sufficient data to cater to your customization needs. Our cloud-based automation can help you run successful multi-channel marketing campaigns and boost your business.
Some of Our Top Selling Databases and Technology Contact Lists:
GET A FREE QUOTE
Finding the right data can be
complicated, so we are here to help

Cookies are stored on your computer to provide you with more personalized services. See our
Privacy Policy
to know how we collect and manage data.