Get Ahead of Your Marketing Initiatives with Our Snowflake Mailing List
Snowflake is a solution that enables you to access data to optimize your solutions and scale your operations. With more than 2.4 billion daily queries on Snowflake's systems, the platform offers businesses the enormous potential to make strategic decisions. This gives you a massive opportunity to reach out to Snowflake's users.
As businesses get more competitive, it becomes important to tap into data to generate valuable insights and improve your marketing efforts. But, with the ever-evolving technology industry and changing customer expectations, it can still be challenging enough to market to the right customers.
Not anymore. With Span Global Services, you can get the data you need to target your potential customers through our verified and accurate Snowflake users list. Our list of companies using Snowflake empowers you with the right contact details of top decision-makers along with useful insights so that you can connect with them at the right time.
Customize your Snowflake Customers List by
GET A FREE QUOTE
We have got you covered on all your email and direct marketing needs
Gain a Heavy Advantage by Using Snowflake Users Mailing Database
With a market share of 18.55%, Snowflake has a solid presence worldwide, allowing you to target your marketing efforts in the best way possible. Although there is vast potential, since research into potential clients takes much time, you may need help to focus on the one thing that's the most important to you: your marketing campaigns.
At Span Global Services, our Snowflake users' business list lets you reach these customers without researching the companies that use Snowflake. Our team of data experts curates a highly accurate and verified database, that helps you achieve your marketing goals as we ensure easy access to data without compromising on quality.
We tap into various reliable resources such as yellow pages, technology events, business magazines, conferences, and more to offer you 100% permission-based data.
Thus, with our Snowflake users list, you can save up on time and scale your marketing efforts efficiently. And not just that. With our extensive user database, you can access several key data segments of your target audience, including.
Benefits of Using Snowflake users' Contact Information

Target Your Campaigns by Users
When data is readily available, filtering out based on factors such as region and language can be time-consuming. Fortunately, with our Snowflake mailing list, you can easily reach your target audience, as we have well-segmented lists ready.

Global Reach to Customers
You need effective leads if you are a business owner or marketer looking to scale your operations into newer territories. But how do you get good leads to pursue if you're about to tap into a new region you don't have much data on?
With our Snowflake users email list, you can target audiences globally and enter new markets in the US, the UK, Australia, Europe, Middle-East, New Zealand, and more. As the list comes prepared with the customers' locations, you only need to send those emails out!

Verified Data
Dealing with unverified data hurts your business reputation like no other. You want to avoid sending spam emails to customers, least expecting them. Our Snowflake customers' email addresses are verified and collected from various legal resources, allowing you to perform marketing activities without further proving them.

Regularly Updated Data
Reaching out to potential customers who aren't interested anymore hurts your marketing. To avoid such a scenario, you must regularly update your database.
Our Snowflake users' email database is constantly updated, setting you up for perfect chances for potential customers to respond when you email them.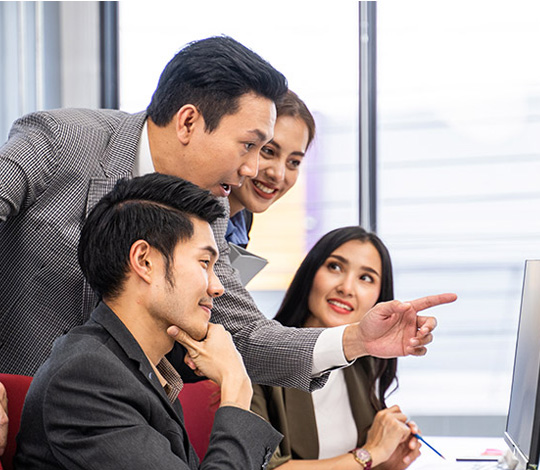 Do More Marketing with Our Snowflake Customers List
Without a proper database to target, your marketing efforts will be in vain. As businesses step up to use data extensively in their daily operations, why should you miss out on the same too? At Span Global Services, we understand the importance of data accuracy. That is why, we conduct a multi-step verification and vetting process to eliminate any incorrect or outdated information and ensure you have access to the most genuine snowflake customers email addresses at all times.
With our Snowflake users marketing data, you will precisely know which users to target, and you can get the best out of your campaigns. Since our team handles all the verification, you get a database with the most relevant information, allowing you to optimize your marketing efforts.
What's more, you can leverage our mailing lists to be exactly where your target audience is! We have all the data you need launch multi-channel marketing campaigns, including email, direct marketing, tele marketing, social media campaigns, and more.
So, if you're considering targeting Snowflake's users, Span Global Services is here to help you. Get in touch with us today for snowflake users email data and get your campaigns rolling!
Frequently Asked Questions
Snowflake Inc. is a cloud computing based data platform company that allows its users easy data storage, processing, and analytic solutions. Professionals in the data analytics and technology space mainly use Snowflake.
Snowflake is mainly used by professionals in the data analytics and technology space.
Snowflake users email list is a comprehensive database of the best leads for your business to target. Our Snowflake mailing list offers the most reliable, accurate, and actionable information to quickly connect and grow your business.
The database is regularly updated, so you get the most relevant leads to target. Our team also vets the data to eliminate all irrelevant data.
Some of Our Top Selling Databases and Technology Contact Lists:
GET A FREE QUOTE
Finding the right data can be
complicated, so we are here to help

Cookies are stored on your computer to provide you with more personalized services. See our
Privacy Policy
to know how we collect and manage data.