Maximize Your Marketing Leads with Shopify Plus Users Contact List
Companies and individuals around the globe are embarking on the E-Commerce journey. By providing a platform that helps reach out to people easily, Shopify Plus is one of the major global brands today.
Designed for enterprise customers in the E-Commerce space, Shopify Plus offers many features to scale your business easily. Are you looking for companies that use Shopify Plus? Are your email campaigns not bearing the results you expected? Chances are, your data is inefficient in making your marketing campaigns stand apart.
Span Global Services help your marketing campaigns by offering quality email lists so you can promote your services. With the Shopify Plus users' email database, you can target the exact customers you want by specific filters and more. Our data intelligence is all you need to target and convert the best leads and boost your business by connecting with the top decision-makers.
Customize your Shopify Users List by
GET A FREE QUOTE
We have got you covered on all your email and direct marketing needs
Unleash Your Marketing Potential with Shopify Plus Users Mailing List
Customers expect relevant messaging today, so a generic approach will not work best. So if you send your marketing campaigns to people without proper research, your efforts will not have the best results. So how do you target people accurately to gain more business? We've got you covered.
Span Global Services offers highly targeted services, so you don't have to spend time building and segmenting a mailing database. Our Shopify Plus users database has all the information you need to start immediately. Whether it is a new geography you're targeting or a new industry to break into, we offer relevant information that includes the following:
Name
Job title
Email address
Company
Company Location
Industry
Size of Company
And not just that. We understand how incorrect or outdated data can affect your messaging. That is why our data undergoes a multi-step verification process to make sure you get only updated, accurate, and high-quality data. Our team of data experts collates this data from various reliable sources, including trade shows, yellow pages, online directories, online surveys, press conferences, and more. Rest assured; we will power your marketing campaigns with genuine data so that you can drive increased sales and make data-driven decisions.
Scaling Your E-Commerce Business with Shopify Plus
Here's what you get when you buy a high-quality Shopify users email database from us-

High Number of Users to Target
With our email list of Shopify Plus clients, you can easily target countless businesses as we have more than 130K + user accounts. With such a high, relevant database, your campaigns will see a higher success rate.
Database of Multiple Industries
As you expand your business, it also makes sense to explore new markets to target new accounts and bring in more revenue. But certain email lists may have a smaller database. Thankfully, our Shopify Plus customers' mailing address contains contact details of relevant people from numerous industries, such as retail, furniture, fashion, and more.

Take Your Efforts Global
While your efforts may work locally, you should amplify that by going global. Our Shopify Plus users email list gives you access to leads from countries like Canada, the US, and the UK to widen your reach and help you gain a competitive edge.

Trustworthy Verified Data
Sending out email campaigns as a new business should never be spam to recipients. To ensure that, you must use verified data so that companies trust your services. Our Shopify Plus users' prospect list is verified regularly, so you can promote your services without worrying about landing in spam folders.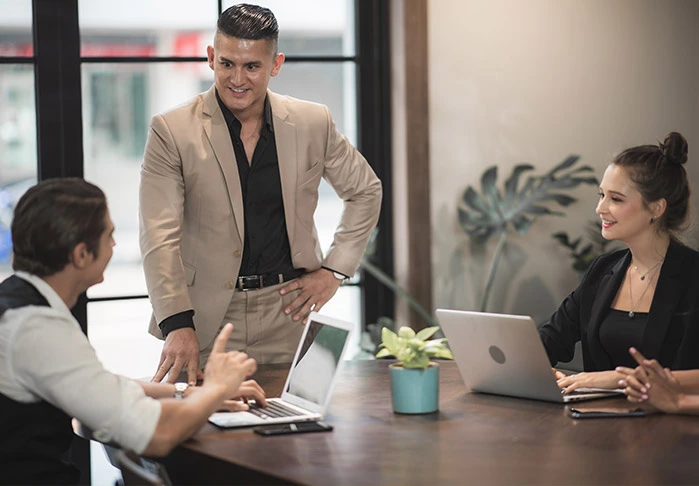 Power your Marketing with Our Shopify Plus Users List
Making your marketing campaigns work can be challenging without access to quality data. Using our Shopify Plus users list gives you access to quality data maintained by our team of data experts.
Span Global Services offers you highly verified data to power your marketing campaigns. As our team sifts through the data, periodically updating it to provide you with the best experience, you can get started with the list right away.
Moreover, our database is highly segmented, and we even let you customize the lists with the data sets you want. This way, you can target the right people at the right time via various channels, including email,telemarketing , events, social media, and more.
So, if you wish to speed up your marketing campaigns today, reach out to Span Global Services!
Frequently Asked Questions
Shopify Plus is an E-Commerce service for enterprise businesses and high-growth brands.
Shopify Plus Users' email lists are a verified contacts database that lets businesses promote their services. The data comes from a number of legal sources and is highly personalized to meet your unique marketing objectives.
Some of Our Top Selling Databases and Technology Contact Lists:
GET A FREE QUOTE
Finding the right data can be
complicated, so we are here to help